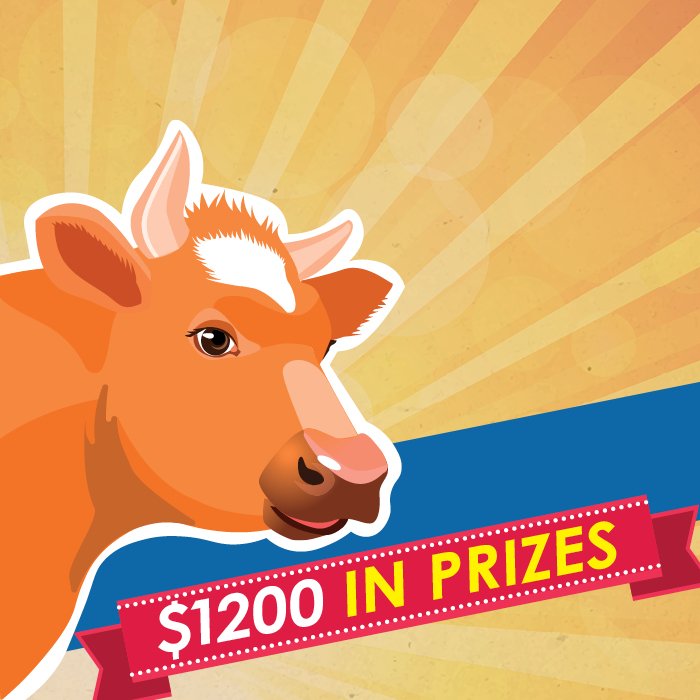 Friday Mega Meat Raffle
Every Friday
Swipe you Membership card to double your tickets for free! Over $1,200 in meat and seafood trays to be won!

And on the last Friday of each month, there's a bonus $800 of extras!

Proceeds from ticket sales help the Milton Ulladulla Junior Bulldogs to support and develop Junior Rugby league within our community.
Tell a Friend
Share on Facebook
Tweet
< Browse other promotions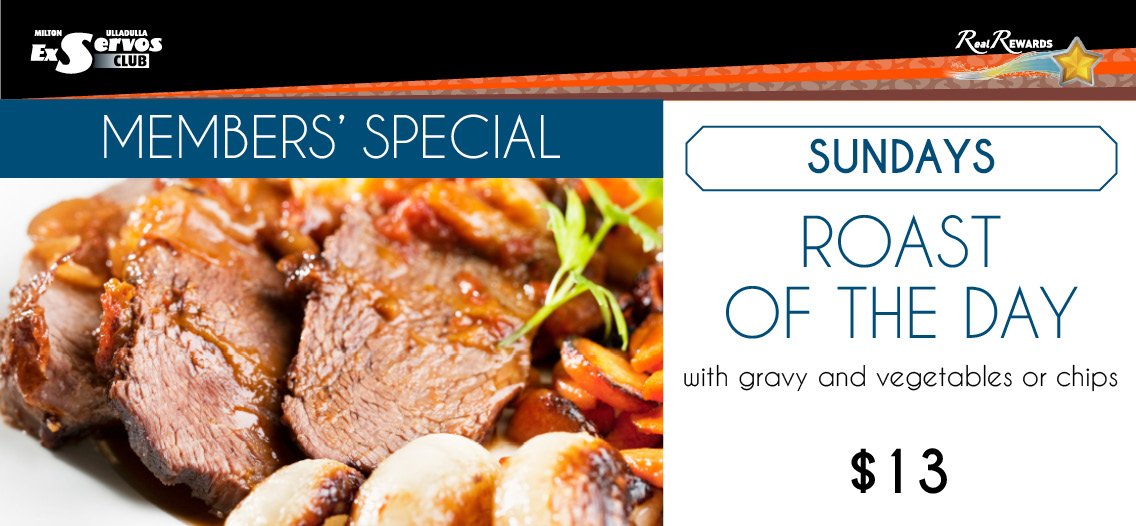 with gravy and vegetables or chips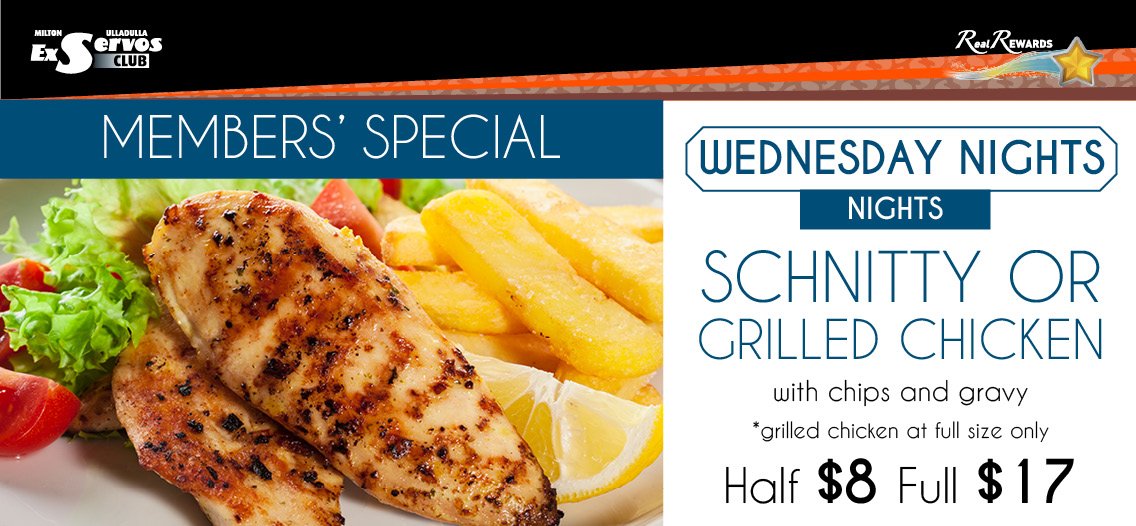 with chips or gravy. Grilled chicken at full size only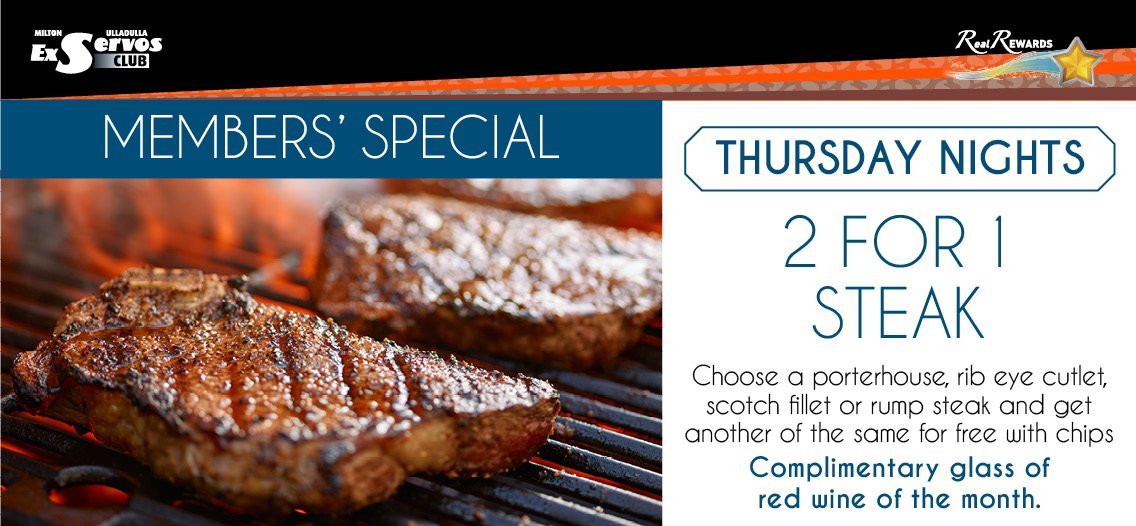 Choose a porterhouse, ribeye cutlet, scotch fillet or rump steak and get another of the same for free, served with chips...