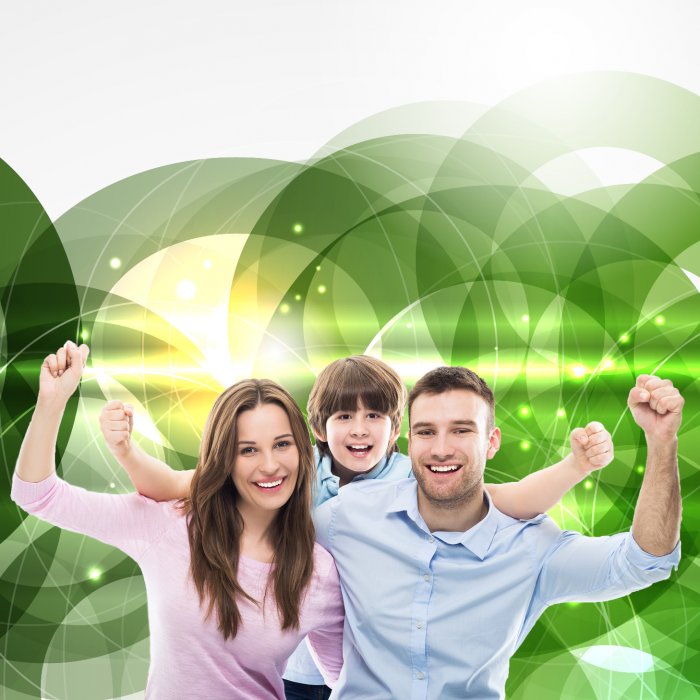 Sunday Raffle
Every Sunday
Chance to win $700 in prizes including meat trays, fuel vouchers, grocery vouchers and EFTPOS cards.

Swipe your Real Rewards card to double your tickets for free.

Tickets on sale 5.00pm - drawn at 6.00pm

Raffle sales help the Milton Ulladulla Football Club support and develop football within our community.
Tell a Friend
Share on Facebook
Tweet
< Browse other promotions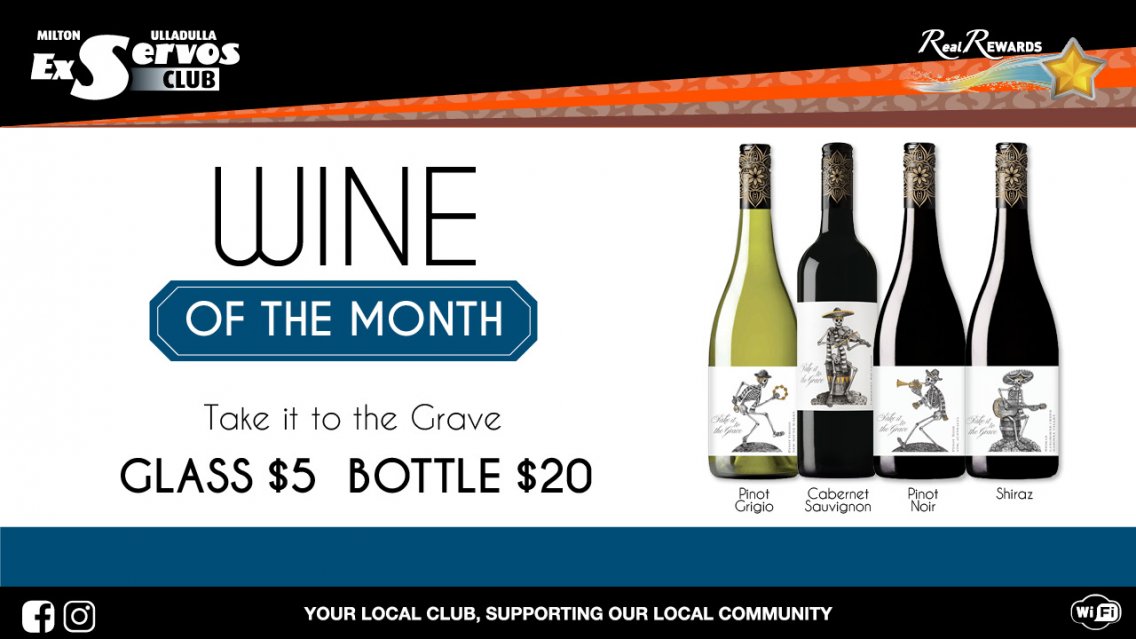 Our July Wine of the Month is the Take it to the Grave Range. $5 Per glass or $20 per bottle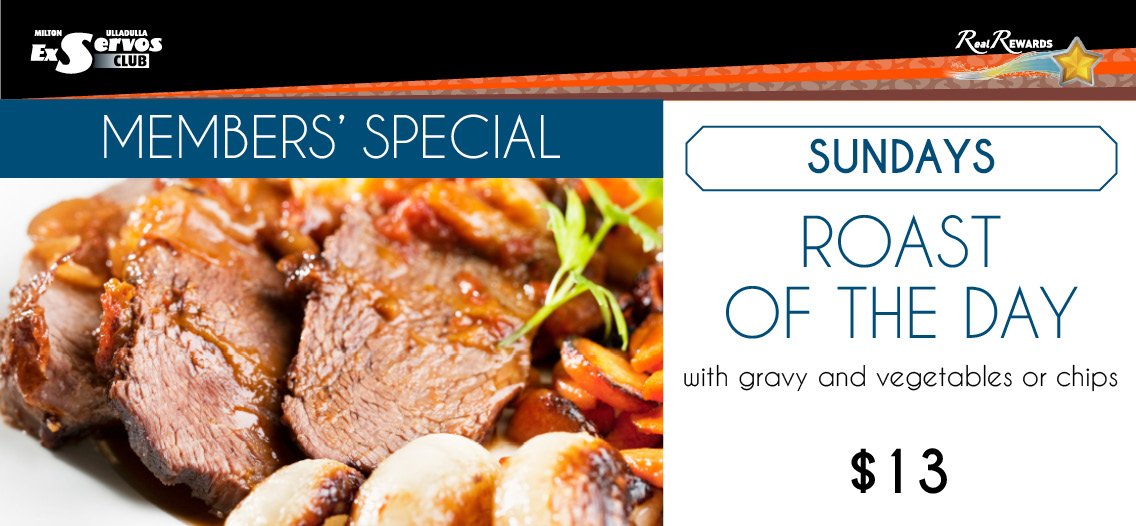 with gravy and vegetables or chips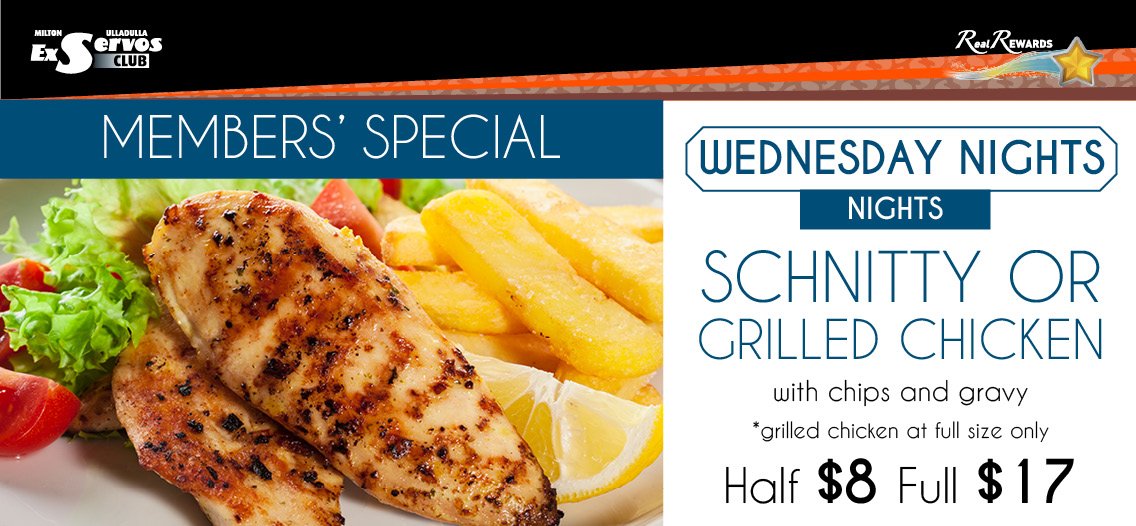 with chips or gravy. Grilled chicken at full size only