Sea Salt Function Centre
The Milton Ulladulla ExServos is a 10 Million Dollar development opened in February 2009, delivering the finest in food, premium wines, state of the art gaming facilities, chic surroundings and a safe, family friendly environment. Located only 3 hours south of Sydney or 2 minutes from the heart of Ulladulla we guarantee to deliver you a memorable experience, with our professional event staff to assist you from the moment of contact, leading up to, through and after your event.
Our Function Centre, separate from the new Club, offers the ideal venue for your next corporate event. The function centre consists of one large auditorium, and 3 smaller rooms, suitable to use individually or collectively, which allows us to cater for any size conference, convention or corporate gala dinners. Two covered outdoor areas with their native gardens make for the idyllic break-out areas or for team building sessions. The Executive Boardroom situated in the new club with its modern fixtures makes the perfect venue for smaller corporate meetings.
Our prices are very competitive for the south coast with the focus to remain flexible to accommodate any budget. To help with the planning of your event, please contact our Functions Manager on (02) 4455 1444, or email functions@ulladullaexservos.com.au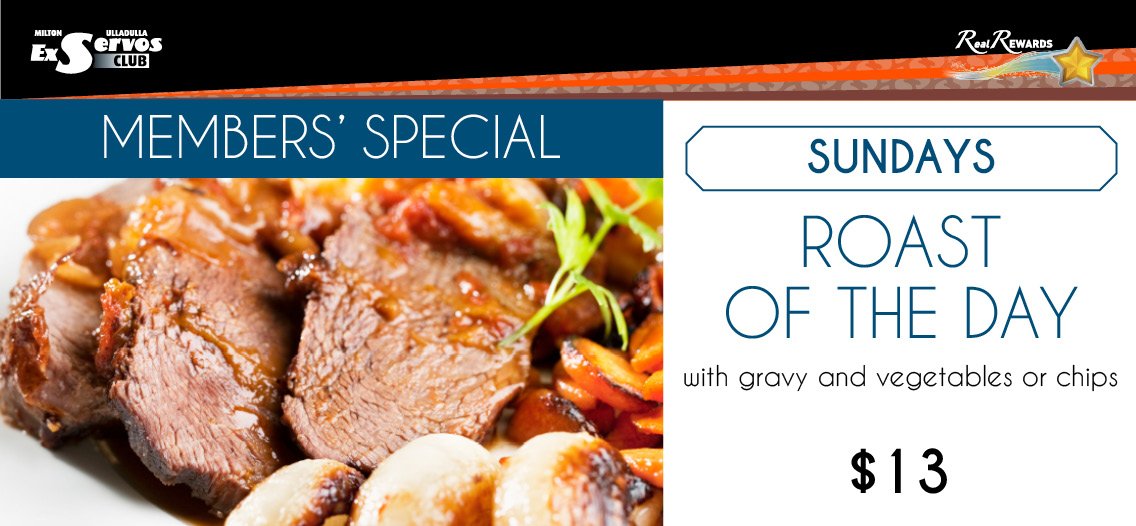 with gravy and vegetables or chips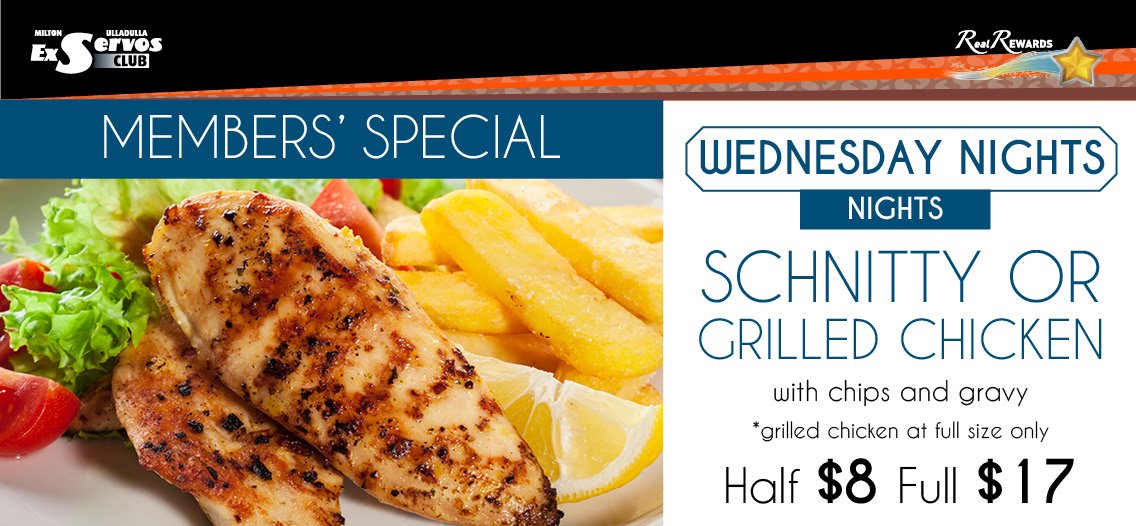 with chips or gravy. Grilled chicken at full size only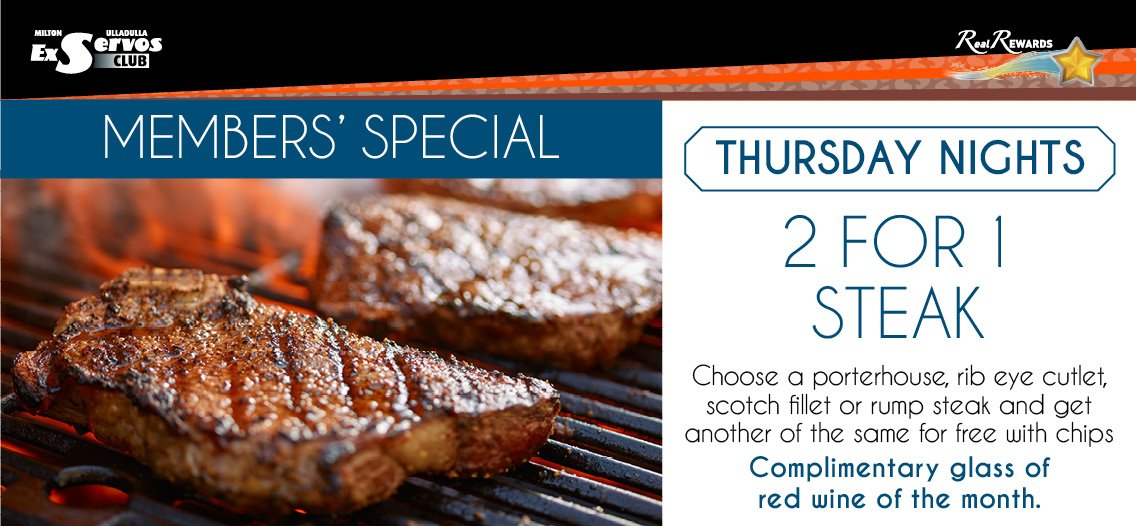 Choose a porterhouse, ribeye cutlet, scotch fillet or rump steak and get another of the same for free, served with chips...