Monday Night Meat Giveaway
Every Monday
Simply insert your Real Rewards Membership card into any gaming machine and be playing between 5.30pm and 8.30pm for your chance to win!

Ten lucky winners will be drawn between 6.00pm and 8.30pm - $500 meat trays to be won every Monday night!
Tell a Friend
Share on Facebook
Tweet
< Browse other promotions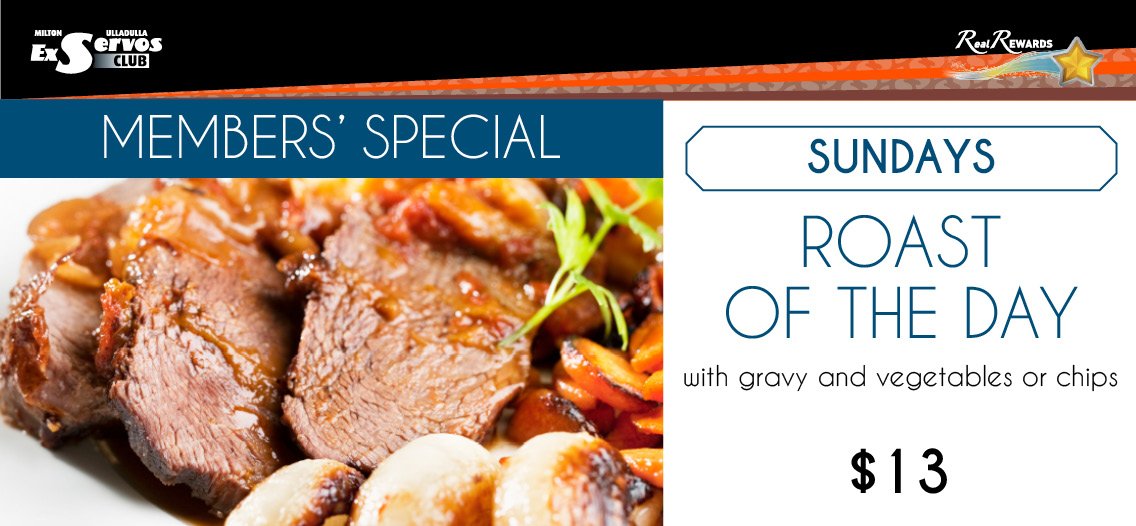 with gravy and vegetables or chips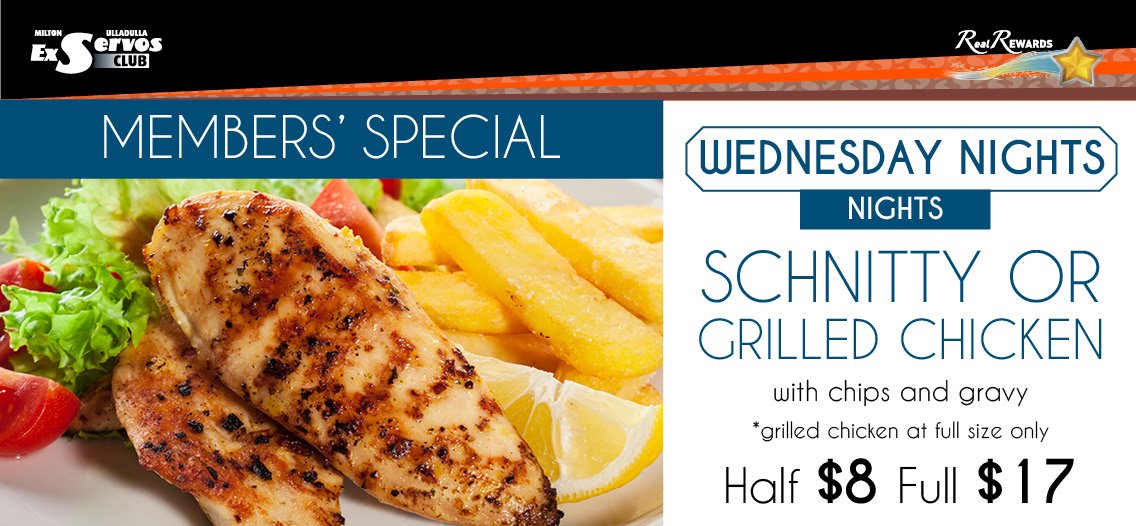 with chips or gravy. Grilled chicken at full size only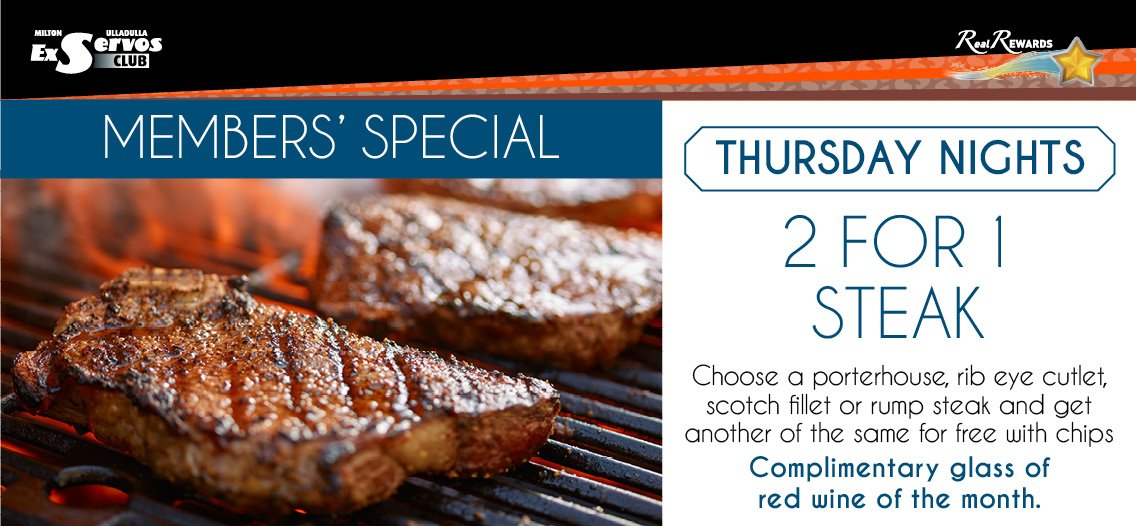 Choose a porterhouse, ribeye cutlet, scotch fillet or rump steak and get another of the same for free, served with chips...