The Milton Ulladulla ExServos Club is buzzing with excitement after being named the Heart of the Community in the 2017 ClubsNSW Clubs & Community Awards for the production of the Local Express Newsletter.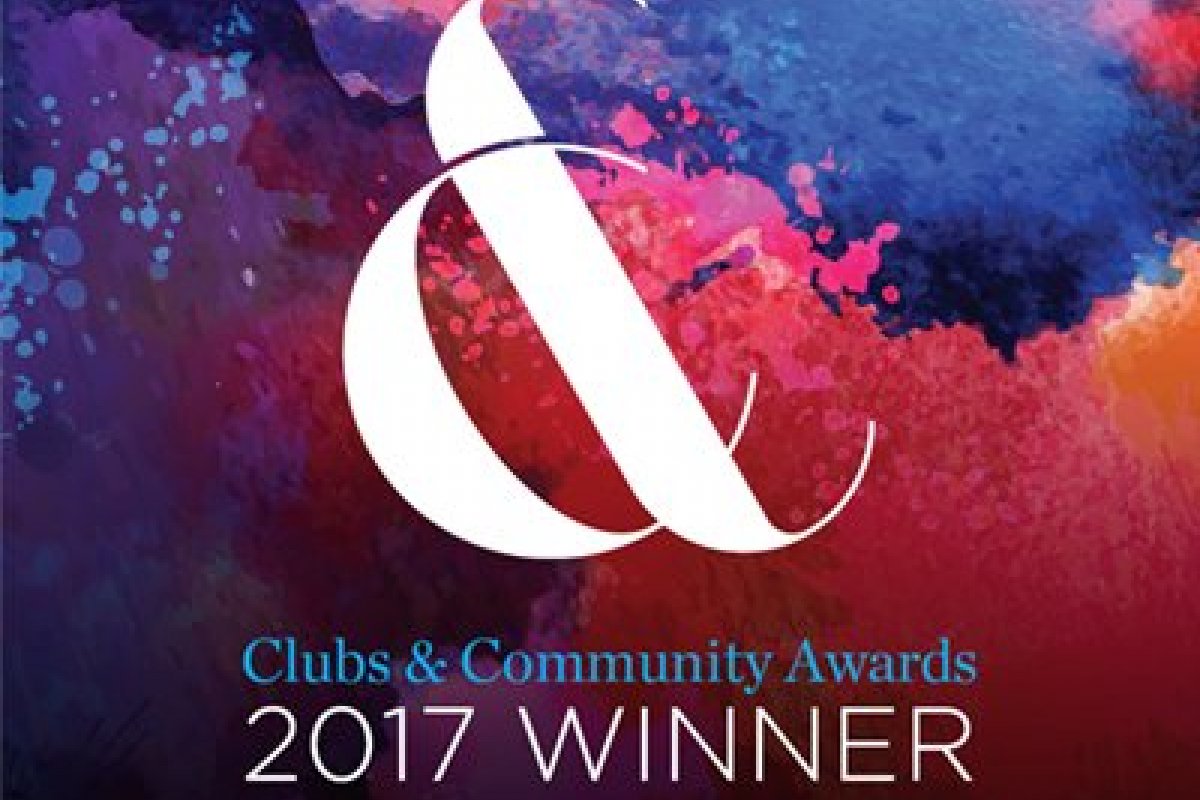 Heart of the Community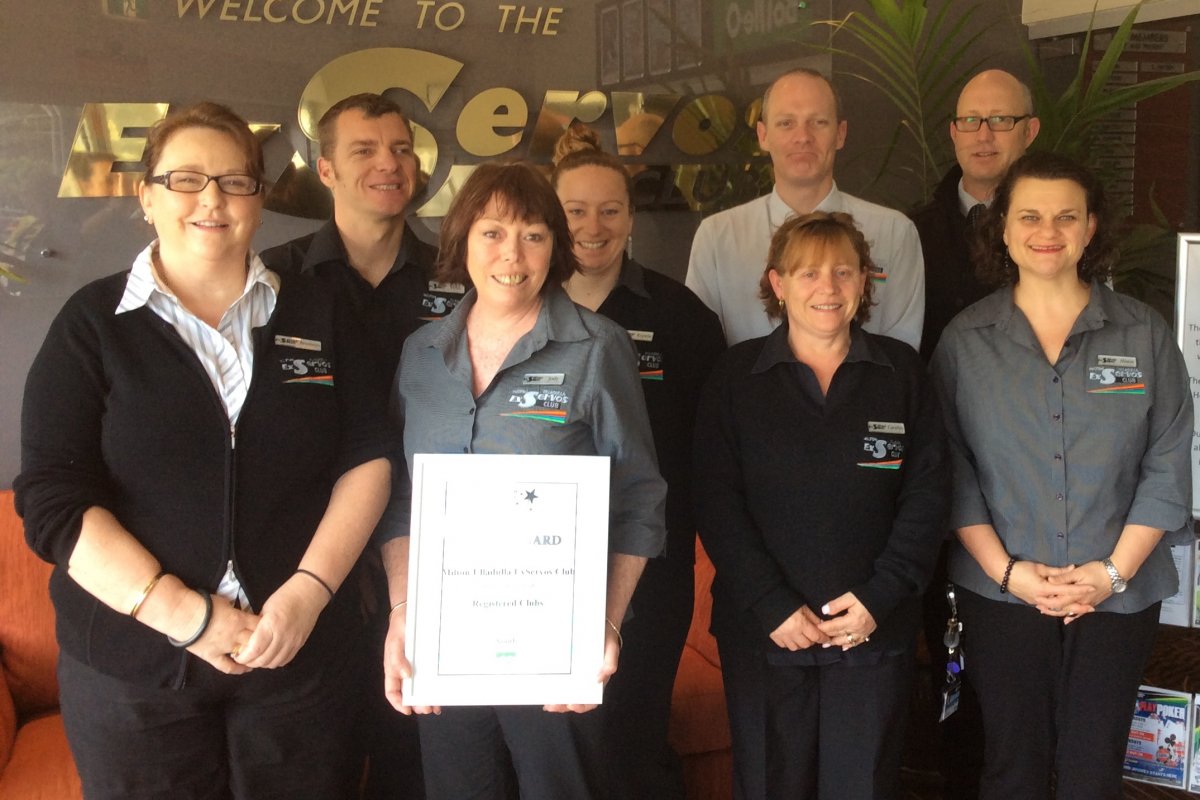 2015 South Coast Tourism Awards - Silver Award Registered Clubs Category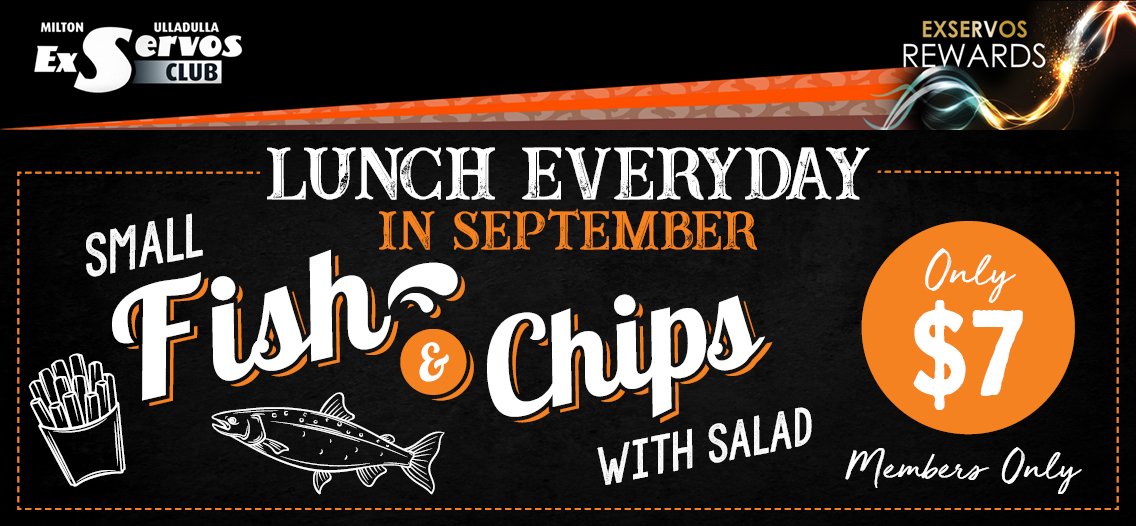 Celebrate Spring in the Southside Restaurant with our members $7 small Fish & Chips special! Everyday in September.... just $7Served with...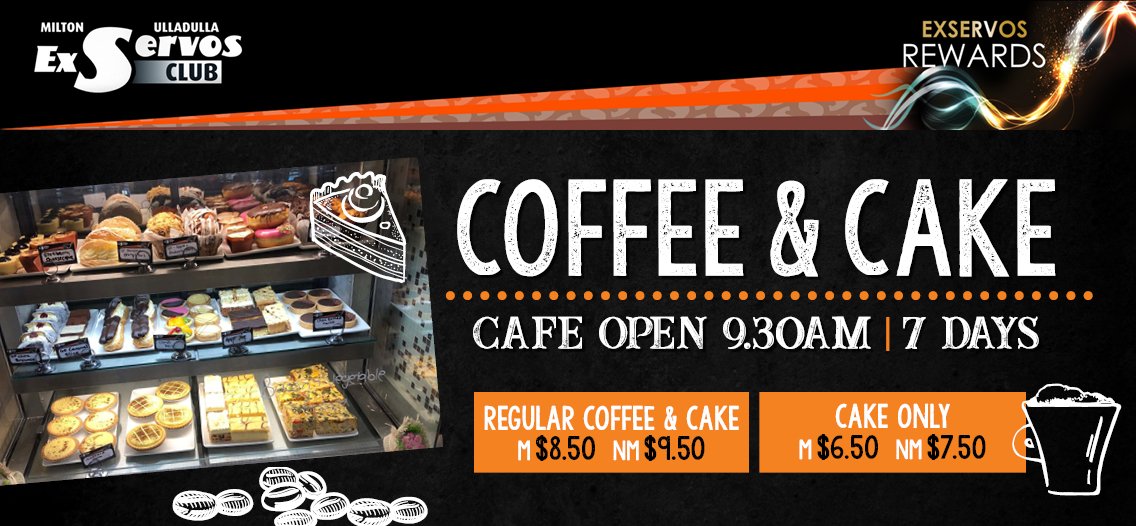 Cafe Open 9:30am | 7 Days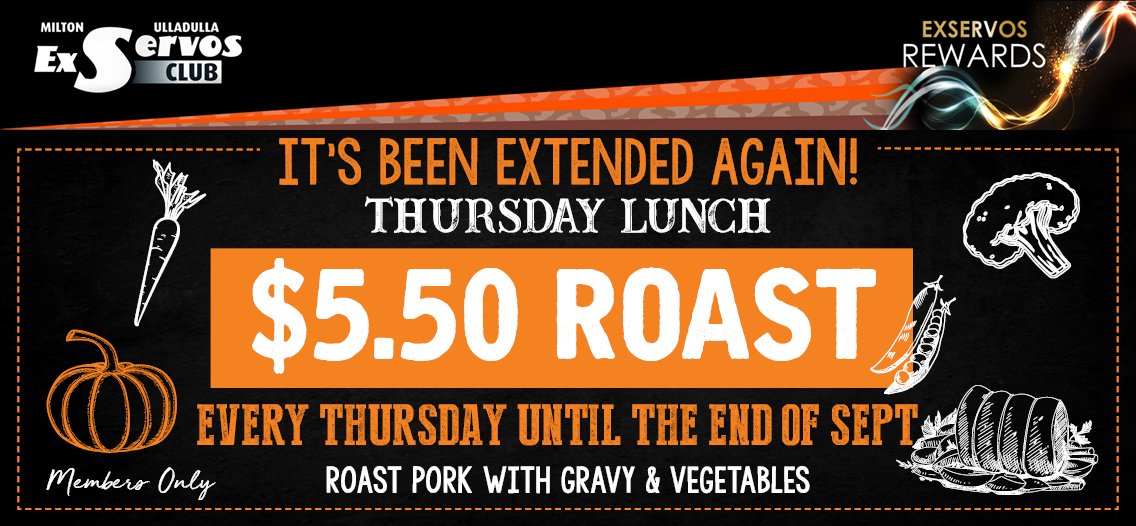 Every Thursday lunch until the end of September 2019. A small Roast is just $5.50. Roast Pork with Gravy and Vegetables | Members...