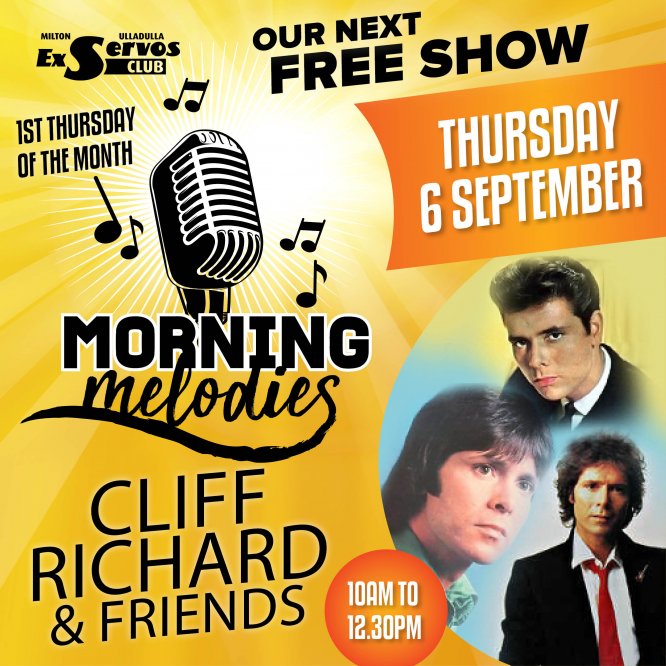 Morning Melodies
Cliff Richard & Friends
Morning Melodies with 'Cliff Richard & Friends'
Think "Summer Holiday" & "The Young Ones", Shadows #1 & top 10 hits.
Performed by John Smith, "Cliff Richard & Friends" is taken from his larger regularly SOLD OUT Cabaret Show "A Salute to Cliff & The Shadows"
Throughout the show, John will perform songs from some of Cliffs US & UK contemporaries.
Live and free in the Club Main Lounge.
No reserved seating. Arrive early from 9:30am for the best seating
Plan your lunch date by making a reservation at the Sea Salt Restaurant with our great luncheon specials. Call 4455 2327
Tell a Friend
Share on Facebook
Tweet
< Browse other events
Thursday 6th September
ExServos