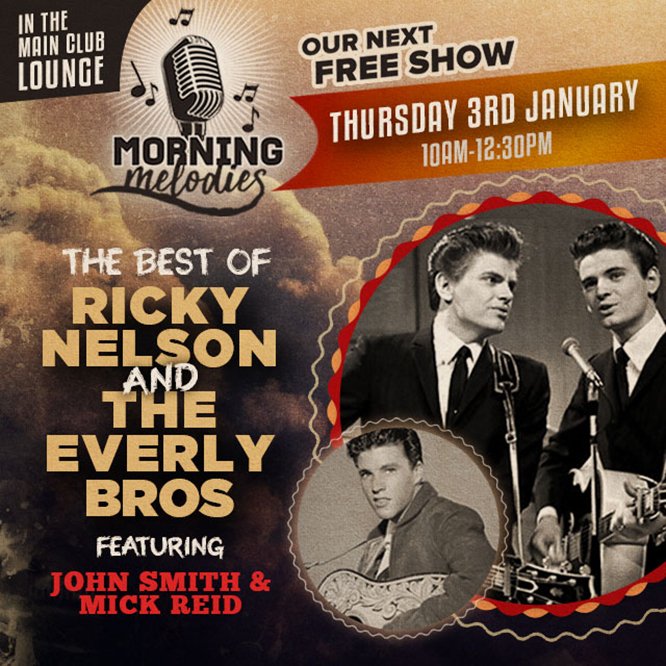 Morning Melodies
The Best of Ricky Nelson and The Everly Bros
Morning Melodies Jan 3, 2019 at 10am | Free Show
Featuring John Smith performing Ricky's greatest hits with Mick Reid playing the legendary James Burton guitar solos.
Hallo Mary Lou | It's Late | Teenage Idol |There'll Never Be Anyone Else | Poor Little Fool | Travelin' Man | A Little Too Much | It's Up to You | A Wonder Like You | Stood Up | I'm Walkin' & more
During the show John & Mick will perform some hits of "The Everly Bros'" & hits from the stars mentioned in Ricks' last hit "Garden Party".
Live and free in the Club Main Lounge.
No reserved seating. Arrive early from 9:30am for the best seating
Plan your lunch date by making a reservation at the Sea Salt Restaurant with our great luncheon specials. Call 4455 2327
Tell a Friend
Share on Facebook
Tweet
< Browse other events
Thursday 3rd January
ExServos