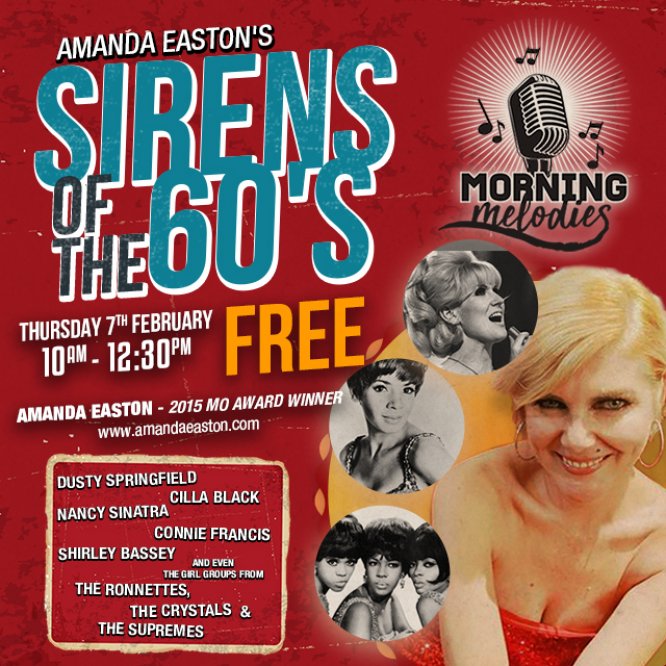 Sirens of the 60's
Amanda Easton
All the fun songs from the sirens of the 60s from Dusty Springfield, Cilla Black, Nancy Sinatra, Connie Francis, Shirley Bassey and even the Girl Groups from The Ronnettes, The Crystals & The Supremes.
A sassy uplifting show featuring Amanda Easton, whose vivacious personality and rich soaring vocals capture her audience and take them on a musical tour of love and laughter. A 2015 Mo Award Nominee, she has performed in prestigious venues throughout Australia and overseas and produced and starred in three sold-out shows at the Sydney Opera House.
Free Show from 10am in our Main Club Lounge. 
Tell a Friend
Share on Facebook
Tweet
< Browse other events
Thursday 7th February
ExServos