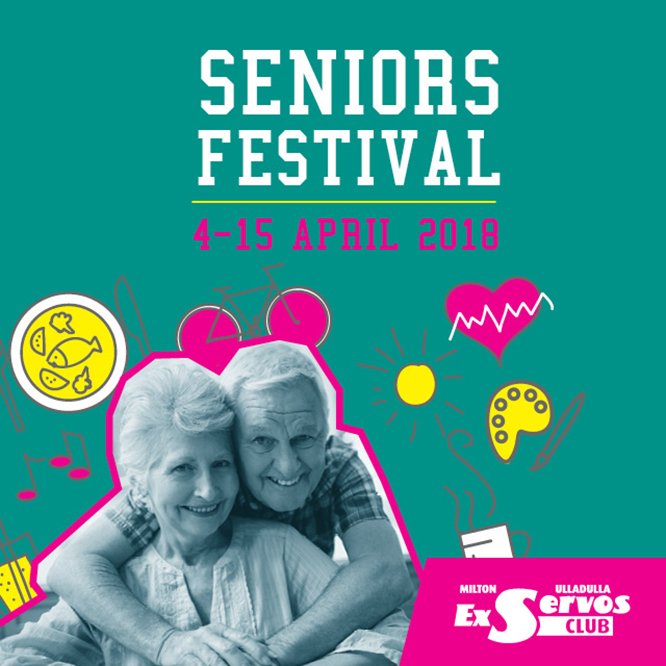 Seniors Week 4 to 15 April
Morning Melodies and Sea Salt Dining
During this years Seniors Festival we have an array of special events to celebrate staying young!
Feature events:
1. Thursday 5th April 10am--12:30pm
Morning Melodies with Elvis Impersonator Allen MacDonald along with Kevin McNamara of Neil Sedaka Show Fame / No Cover
For all you Elvis and 60's legends fans!! 1 x 40min singalong and even dance set - 1 x 60min costumed show set – 1 x 40min singalong + even dance set).
Think Elvis + O'Keefe / Buddy Holly and Stevie Wonder
Be Early for this one.
2. Tuesday 10th April 12-3pm
Sea Salt Lunch with Dave Newman.
Dave is quickly gathering a following down the south coast. Rightly so! Think all the classics from the 60's and 70's.
Great lunchtime specials from just $10
1. Thursday 12th April 10am-12:30pm
Morning Melodies with The Piano Man - Geoff Davies / No Cover
He was the resident at JD's Bar and Grill for 6 years and over that time became a much loved figure in the Shire music scene. Geoff's experience spans over thirty years at various up market Sydney piano cocktail bars & corporate venues. He is one of Sydney's best entertainers with his genius skills on the piano and the ability to sing simultaneously is impressive. Many performers claim to be the piano man...but once you hear Geoff you will agree he is brilliant.
All music styles including jazz, R & B, soul, rock & roll, & especially the 50's, 60's, 70's & 80's are incorporated into his performances.
Stevie Wonder, Ray Charles, Elton John, Billy Joel are just a small part of his massive repertoire.
Tell a Friend
Share on Facebook
Tweet
< Browse other events
Thursday 5th Aprilto 12th April
ExServos