Free service for our Members and guests
The ExServos provides a free courtesy bus service for our members and guests daily.
Bookings for the courtesy bus are essential, especially during peak holiday periods. Call 4455 1444 to reserve your seat.
Our courtesy service offers a North run covering Ulladulla, Mollymook, Narrawallee and Milton, and a South run covering Burrill Lake, Dolphin Point, Lake Tabourie and Kings Point.
Bus Timetable
Please note this timetable is provided as a guide only and all times are approximately. Additional services may be offered dependent on demand.
Monday
North run - 6.00pm, 7.00pm, 8.00pm
South run - 5.30pm, 6.30pm, 7.30pm
Tuesday
North run - 5.00pm, 6.00pm, 7.00pm, 8.00pm, 9.00pm
South run - 4.30pm, 5.30pm, 6.30pm, 7.30pm, 8.30pm
Wednesday
North run - 6.00pm, 7.00pm, 8.00pm
South run - 5.30pm, 6.30pm, 7.30pm
Thursday
North run - 5.00pm, 6.00pm, 7.00pm, 8.00pm, 9.00pm
South run - 4.30pm, 5.30pm, 6.30pm, 7.30pm, 8.30pm
Friday
North run - 5.00pm, 5.45pm, 6.30pm, 7.15pm, 8.00pm, 8.45pm
South run - 4.15pm, 5.45pm, 6.30pm, 7.15pm, 8.00pm, 8.45pm
Additional services run approximately every 45 minutes until close
Saturday
North run - 5.45pm, 6.30pm, 7.15pm, 8.00pm, 8.45pm
South run - 5.00pm, 5.45pm, 6.30pm, 7.15pm, 8.00pm, 8.45pm
Additional services run approximately every 45 minutes until close
Sunday
North run - 4.00pm, 5.30pm, 7.00pm, 8.00pm, 9.00pm
South run - 3.15pm, 4.45pm, 6.30pm, 7.30pm, 8.30pm, 9.30pm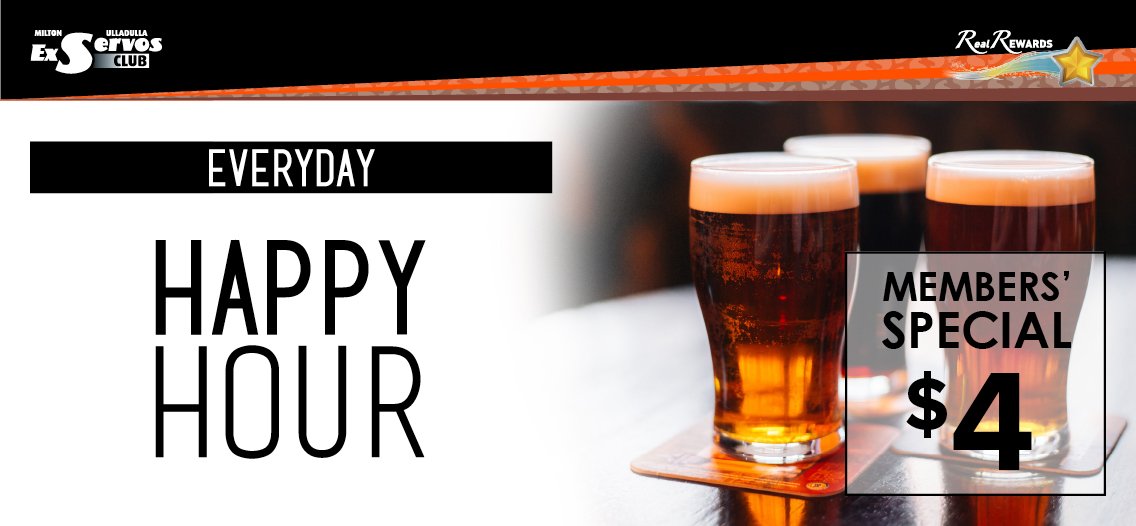 Enjoy everyday ... Sunday to Friday from 3.30pm - 5.30pm and Saturday 1.30pm - 3.30pm ... $4 Schooners or glass of house wine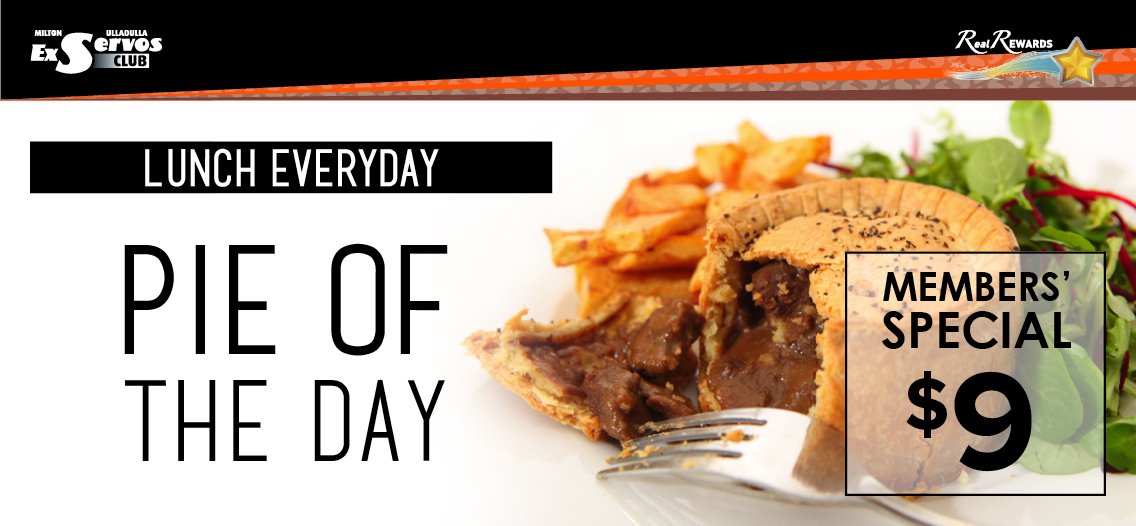 Pie of the Day with vegetables or chips and gravy and bread roll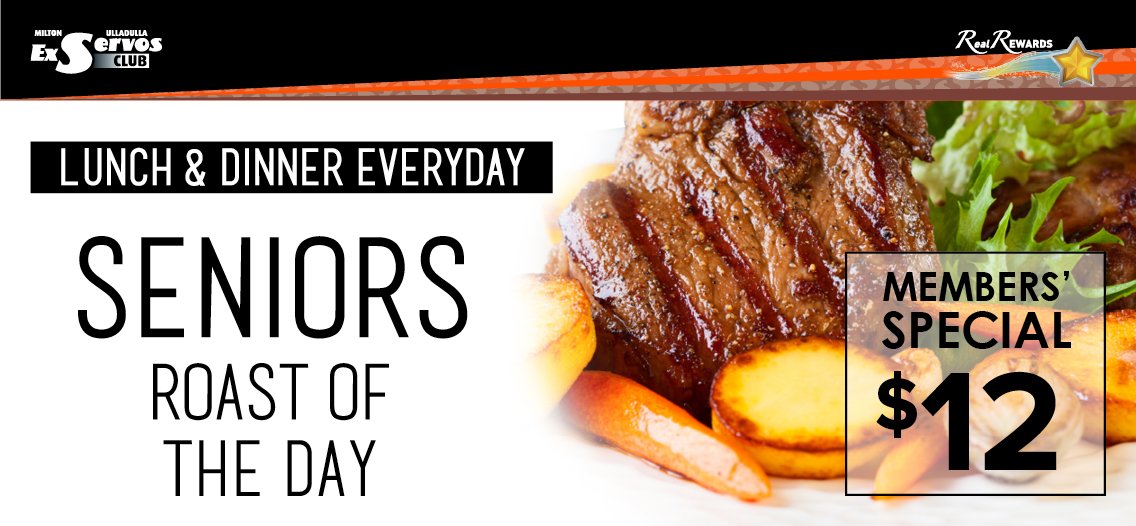 Seniors Dining Specials on presentation of Seniors Card