Becoming an ExServos Member has never been simpler!
Become a Member in two easy steps:
1.a. Complete a Regular Membership Form. Download your copy here.

2. Visit Reception with your completed form and photo ID.

You will be issued with your ExServos Rewards card on the spot so that you can start enjoying the membership benefits immediately.
For membership enquiries, call 02 4455 1444, email enquiries@ulladullaexservos.com.au or speak to one of our friendly staff located at Reception.
Membership terms
$5.50 Membership - valid to 30 June 2020

$14.30 Membership - valid to 30 June 2022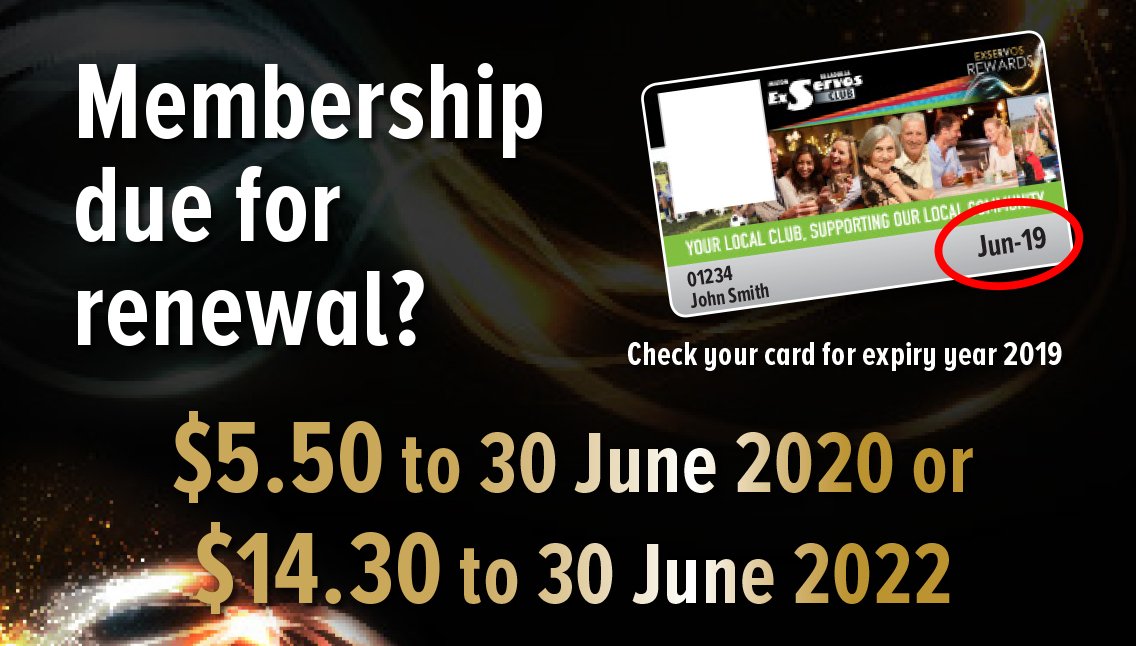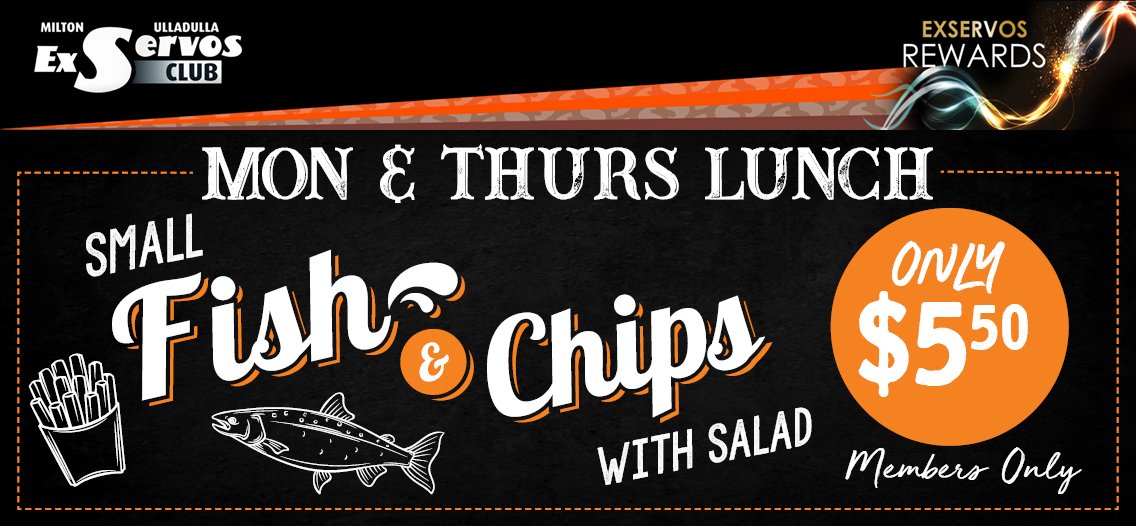 Celebrate Spring in the Southside Restaurant with our members $7 small Fish & Chips special! Everyday until the end of November.......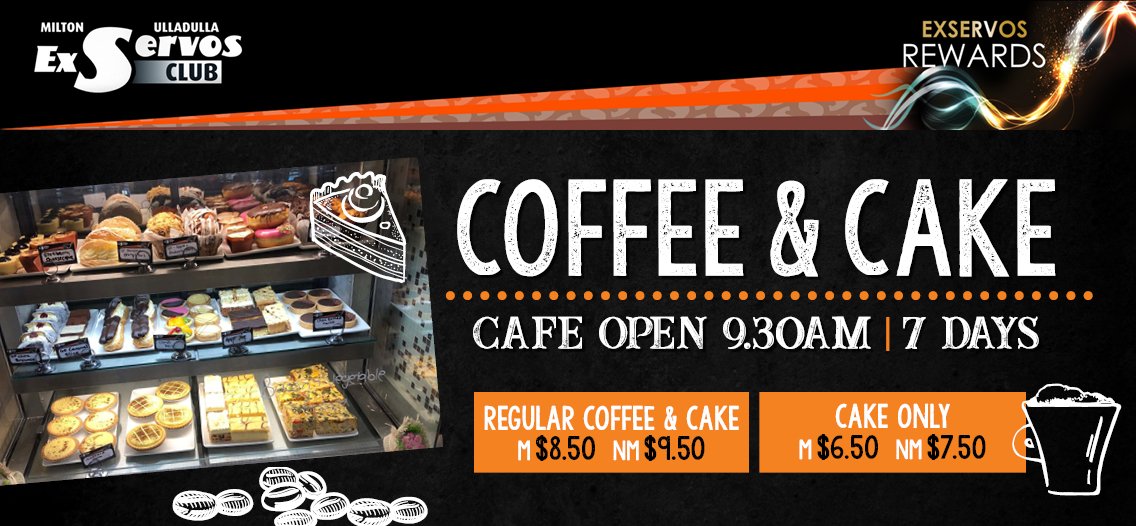 Cafe Open 9:30am | 7 Days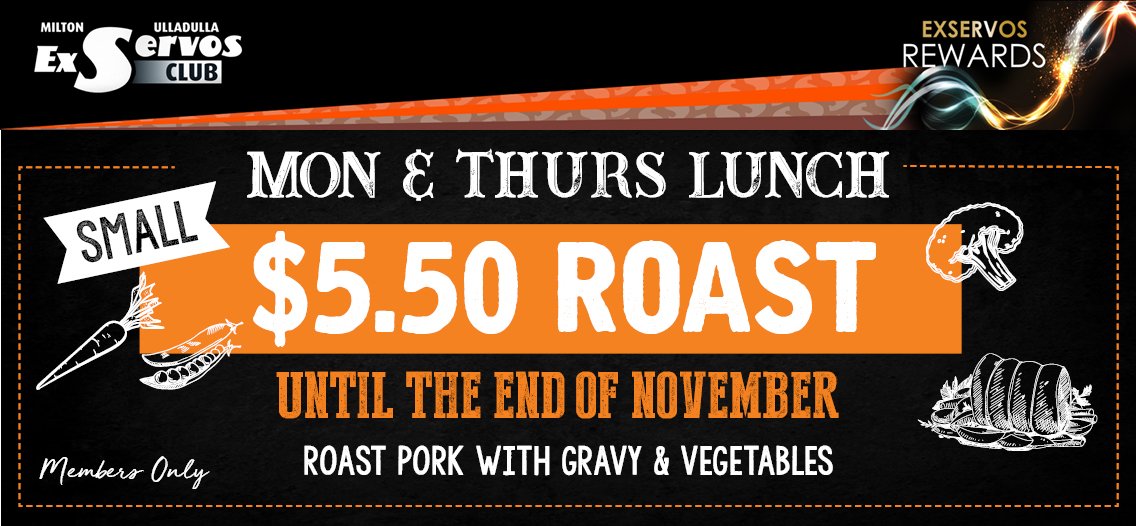 Every Monday and Thursday lunch 2019. A small Roast is just $5.50. Roast Pork with Gravy and Vegetables | Members Only