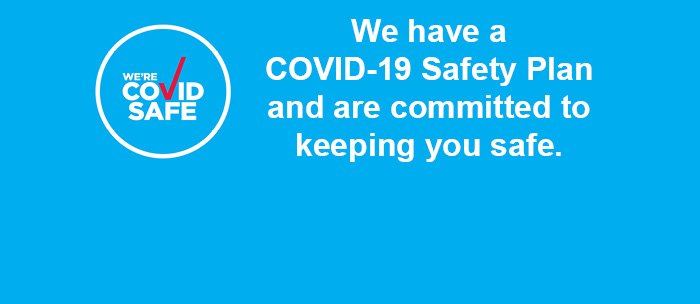 WE ARE COVID SAFE
Every day
We are officially registered as a COVID Safe Business. We have a COVID Safety Plan and are committed to keeping you and us safe.
This is a rapidly changing situation and we may change our rules with little or no notice, we trust you understand.
As of Monday 20 July 2020, conditions of entry to the club include the following:
• Hand sanitisation upon entry
• The following questions will be asked and further questioning/discussion may occur depending on answers.
1. Have you had contact with anyone that has had a positive COVID-19 test?
2. Have you been to a COVID-19 Hot spot since the relevant date of that Hot spot (we will supply an updated lists of what is a Hot spot)?
• Phone number collection
• We are recording your visit

Our COVID Safety Plan includes:
* social distancing measures
* regular and more frequent cleaning
* lots of hand sanitiser stations
* record keeping
* informative signage

Most importantly our friendly and helpful staff are always available to answer any questions. We look forward to seeing you all soon!
Tell a Friend
Share on Facebook
Tweet
< Browse other promotions