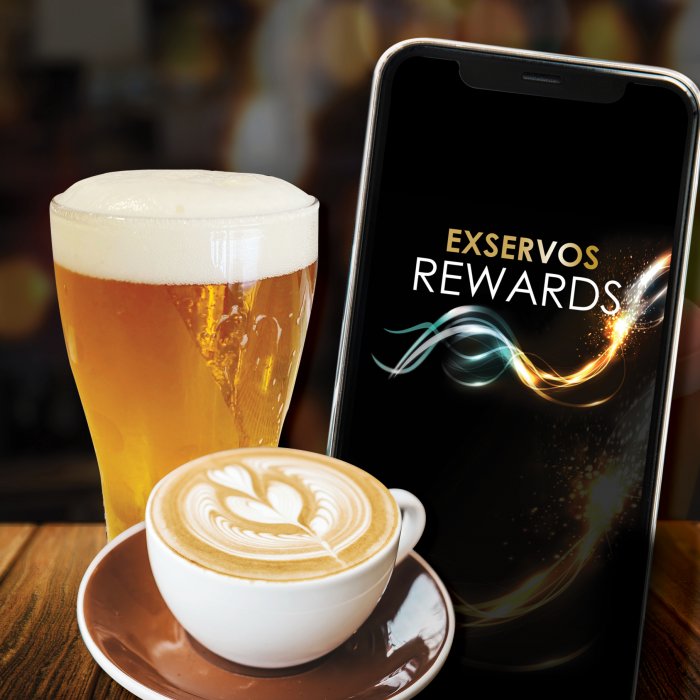 Download the app
Every day
Download the ExServos App and get a FREE drink on us!

All you need to do is go to the app store or google play, search for Milton Ulladulla ExServos Club then download. Pop in your mobile number to be verified and then you will be sent an opt-in pin to enter plus your pin code (which is the same as the kiosk, your DOB) Then you are good to go!

You will receive a drink on us button in 'my offers' on your app. Just click on that to redeem and you will get a QR code to present at the bar when your purcahse your FREE drink up to the value of $6. You can choose a schooner of beer, glass of house wine, soft drink or hot drink. This is a one drink only purchase.

Existing members will also receive this offer.

Once you have the APP there is more rewards and benefits for you, including
* daily games to play
* promotions and offers
* check your point balance
* find out what's happening at the club

So download the app today and enjoy your next drink on us!

Tell a Friend
Share on Facebook
Tweet
< Browse other promotions