Wednesday Night Schnitty Night
Everyone's favourite Schnitty night is on at the ExServos on Wednesdays to make your hump day just that much easier!Served with chips and gravy I Members only.
Sunday Roast Lunch
Sunday lunch is sorted at the Southside Restaurant with our Sunday Roast, served with gravy and vegetables or chips
Beers and Prawns
Sunday's got that much better with our Beers & Prawns on a Saturday and Sunday Arvo! 1kg of fresh prawns and 2 schooners of beer
Fish & Chips
Treat yourself to our Fish & Chips lunch from Monday to Sunday! 
Senior Members Specials
Check our our senior members specials in the Southside Restaurant. Seniors card must be presented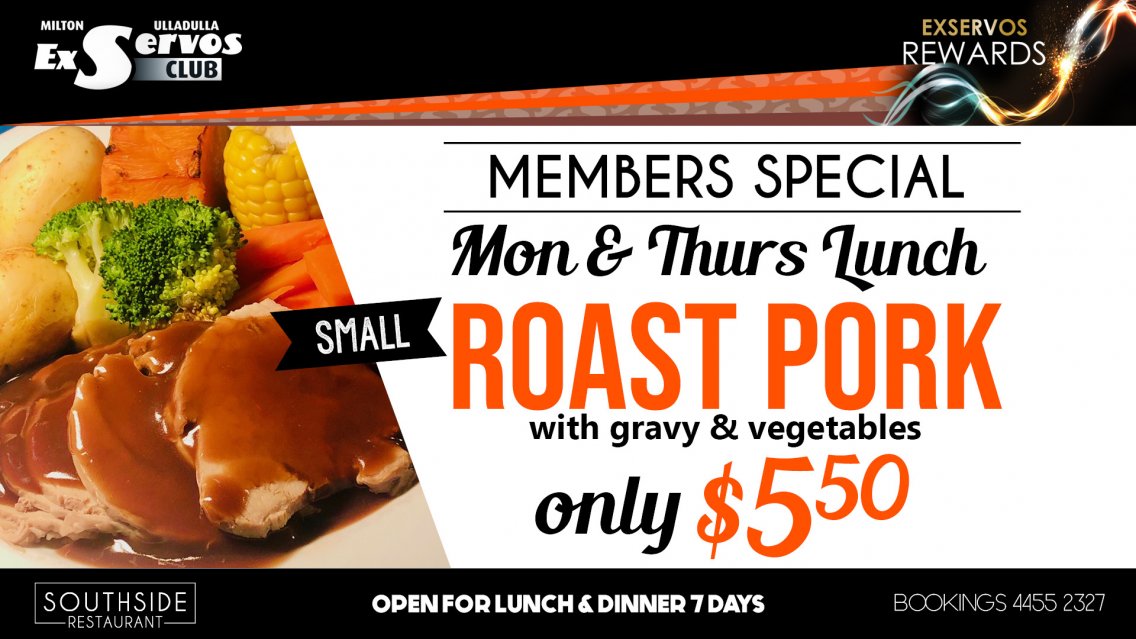 Roast Pork
Check out our Monday and Thursday lunch special! Only $5.50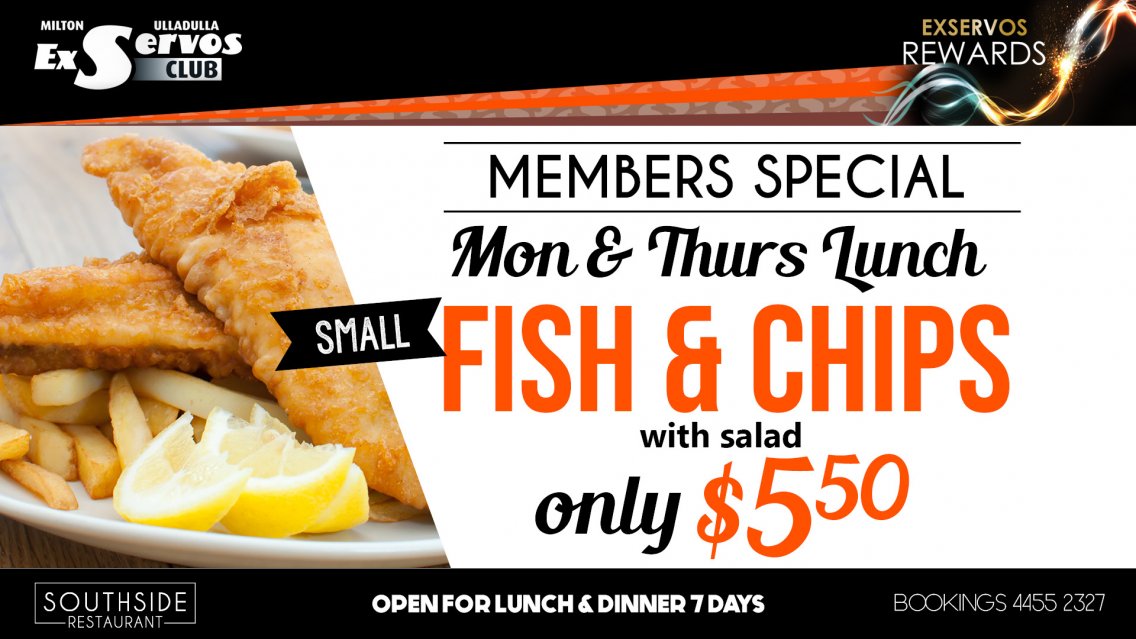 Fish & Chips
Fish and Chips for only $5.50!