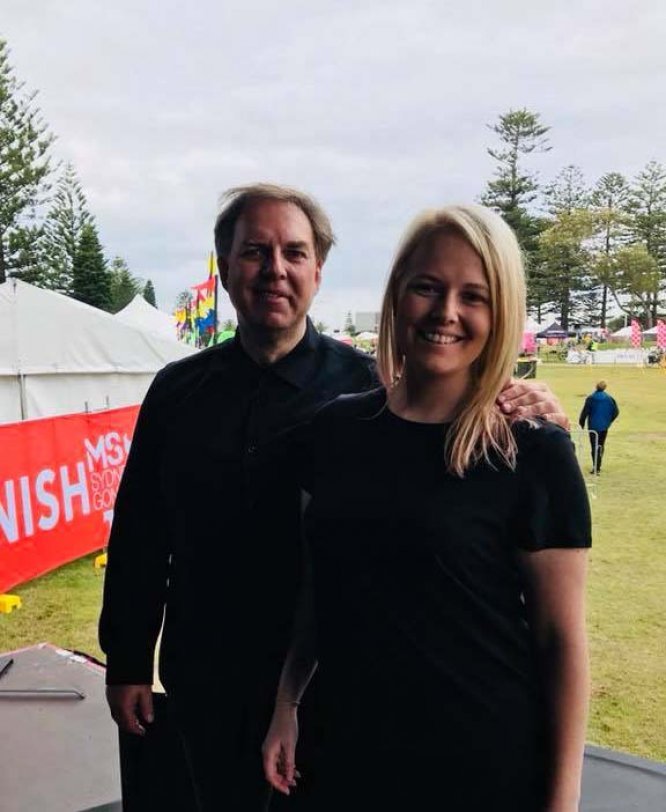 Ang and the Doctor
Back at the ExServos!
Musically diverse, highly experienced, capable of stunning performances as well as being very entertaining,
'Amazing duo who are just so perfectly synchronised'
Between them, Ang and Scott (aka The Doctor) have performed extensively across Australia and beyond (Indonesia, China and the US), appearing everywhere from backyard weddings to national TV, from the corner of the local pub to major concert halls, prestigious clubs and significant festivals in Queensland, NSW and Victoria. These include performances at The Basement, The Brass Monkey, The Vanguard, Brisbane Exhibition Centre, WIN Entertainment Centre, Tamworth Country Music's Golden Guitar Awards Night, the Gympy Muster, Mud Bulls & Music Festival Queensland, Royal Geelong Show, the Country Rocks Showcase on Australia Day 2005 at Circular Quay (to an estimated crowd of 250 000 people), Etihad Stadium in Melbourne, the Frankston International Guitar Festival, Australian Blues Music Festival Goulburn; as well as major music venues such as Cronulla Sharks, Manly Leagues, Penrith Panthers, St George Leagues, Canterbury Leagues, Parramatta Leagues, Manning Bar at Sydney Uni, the Rock Lily Bar in the Crown Casino, Jupiters Casino on the Gold Coast, amongst others. To add to this there have been performances on Channels 2, 7, 9 and 10 as well as Austar's Country Music Channel.
The musicians they have worked with or opened for read as a 'who's who' of the Australian music industry; band members from AC/DC, Air Supply, Dragon, the Jimmy Barnes band, Swanee, the Master's Apprentices, James Morrison's Big Band, the Emmanuel Brothers, George Golla, James Muller, Bruce Matiske, amongst others.
Tell a Friend
Share on Facebook
Tweet
< Browse other events
Saturday 27th April
ExServos