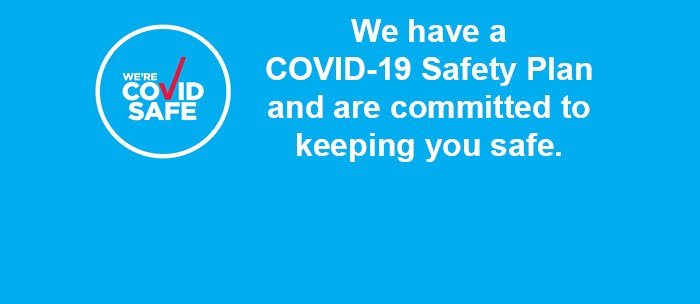 UPDATE SAT 26 JUNE 2021
Every day
UPDATE SATURDAY 26 JUNE 2021 AT 6PM
Due to NSW Government announcements, the Club will be operating under the following restrictions as of Saturday 26 June 2021 at 6pm:
• Anyone that has been in the Greater Sydney area including the Blue Mountains, Central Coast, Wollongong & Shellharbour since the 21st June 2021 will unfortunately not be able to enter the Club.
• Masks must be worn in the Club unless you are eating and drinking.
• You must be seated while drinking.
• The one person per four square meter rule applies indoors.

You will still need to do your ServiceNSW Covid Safe check in and show us the tick. If you don't have a smart phone, don't worry, our friendly reception staff can do this for you; the process may just take a little longer.

You will still be required to follow the normal sign in as a member or a guest.

Thank you for your understanding at this time.

UPDATE 25 MARCH 2021
NSW GOVERNMENT QR CODE COVID SAFE CHECK IN
As of Thursday 25 March we have intergrated ServiceNSW Covid Safe check in with our sign in system so you will only need to swipe once at reception. Please have your member card or licence ready when you enter the club and head to reception for help.
If there is any issues we may need to resort to ServiceNSW QR Code check ins. See below

From Friday 1st January 2021, ALL hospitality venues are required to use the ServiceNSW QR code to check into venues. This is a NSW Government mandate. There are 2 ways to check in using the QR code that will be displayed at the Club's entrance.
1. If you already have the ServiceNSW app on your phone, scanning the code will take you straight to this app and you just need to confirm your details then add any guests/ dependants with you
2. If you don't have the ServiceNSW app, don't worry…by scanning the code you can elect to check in using an online form (by pressing the red button ), entering your name and phone number (then add any guests/dependants with you).

If you don't have a smart phone, also don't worry, our friendly reception staff can do this for you; the process may just take a little longer.

If you'd like to download the ServiceNSW app prior to visiting the Club, you can do so via the App Store or Google Play and follow the prompts. The links are below. Again, our friendly staff can help you with this if you need it, as having the app will make the check in process quicker, as it already has your details saved.

You will still be required to follow the normal sign in as a member or a guest.

We'd like to thank you in advance for your patience and understanding regarding this additional requirement when visiting the Club. We're sure you appreciate that the Club is doing everything we can to keep everyone COVID safe and fulfill our legislative requirements.

Get it on Google Play & download on the App store by entering 'Service NSW app'

We are officially registered as a COVID Safe Business. We have a COVID Safety Plan and are committed to keeping you and us safe.
This is a rapidly changing situation and we may change our rules with little or no notice, we trust you understand.
As of Friday 18 December 2020, conditions of entry to the club include the following:
• Hand sanitisation upon entry
• The following questions will be asked and further questioning/discussion
may occur depending on answers.
1. Have you been to a COVID-19 Hot spot in the last 2 weeks? The list is updated each day at the entrance.
• Name and Phone number collection for all members and visitors

You can have peace of mind when you visit us at the ExServos as we are committed to keeping you safe. Some safety measures include:
• entry question and record keeping
• regular cleaning
• lots of hand sanitiser stations
• informative signage

WHAT YOU CAN DO TO HELP
• If you are feeling unwell please stay home
• Ensure you are practising social distancing at all times
• Avoid shaking hands and touching your face
• Sneeze or cough into your inner elbow
• Wash your hands and sanitise regularly
• Do not rearrange furniture
• Remain seated as much as possible – you must be seated when
consuming drinks inside.
• Adhere to stickers and signage around the club
• Keep your children seated with you at all times
• Only 1 person per poker machine (see staff)
• Only 1 person per chair
• Be respectful of our staff and help us help you

When you do visit the club please listen to staff and respect the rules and most importantly our friendly staff are always available to answer any questions. We look forward to seeing you all soon, come in and say hi and let's all stay safe!
Tell a Friend
Share on Facebook
Tweet
< Browse other promotions