Local Community Support - Video Milton Ulladulla Football Club
The Milton Ulladulla Football Club - the Panthers play an important part in our local community. In this short clip Club Junior Kai Bowman tells a bit of his story and the value of the ExServos Support.
Share this post to say well done to Kai and Panthers Coaches & who are the backbone of this great club which the ExServos proudly support
Published on 31st Jul, 2018
< Back to Latest News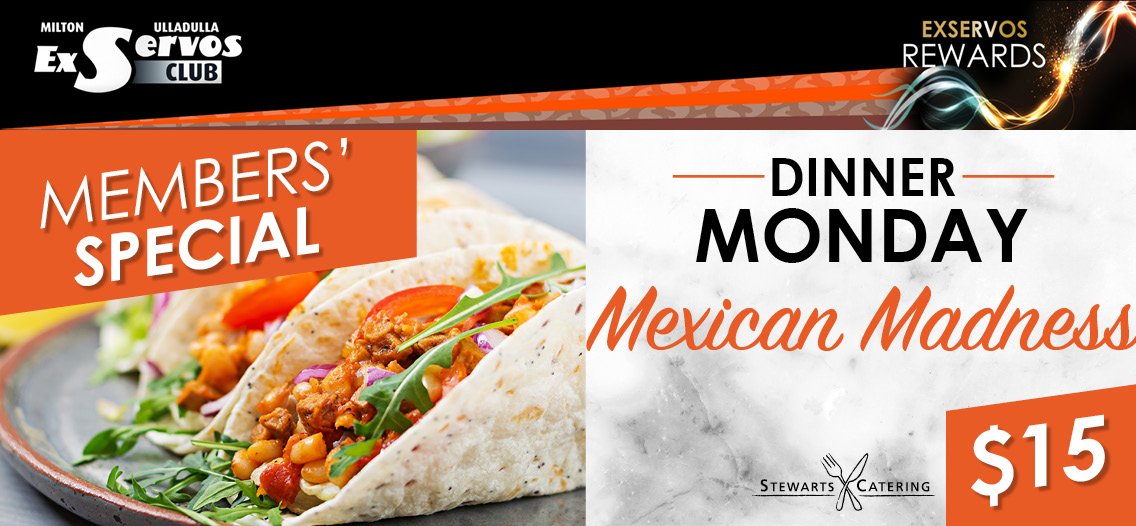 choice of beef tacos, beef, bean or vegan nachos, pork enchilada or mexican schnitzel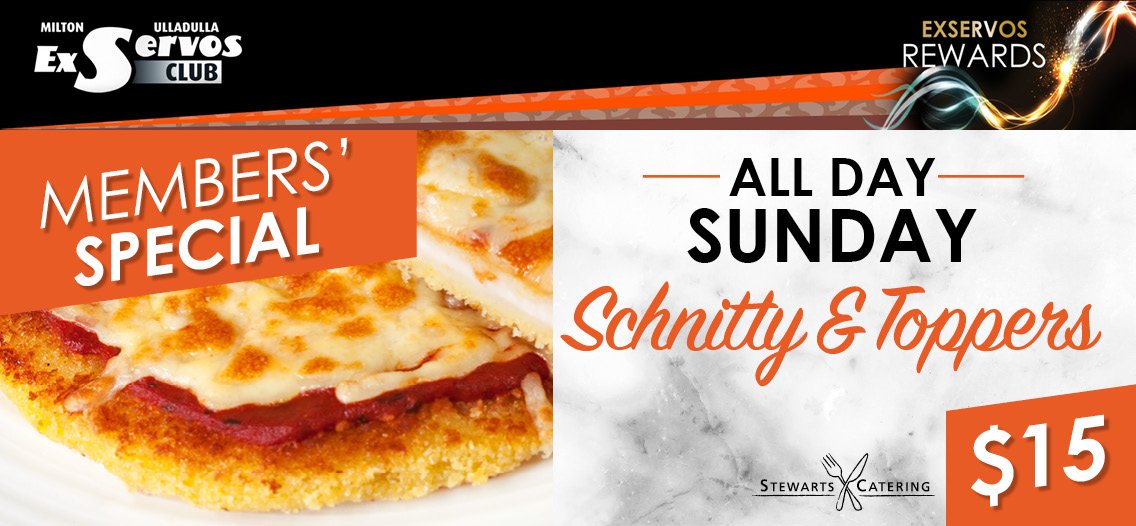 choice of any half schnitzel from the menu served with chips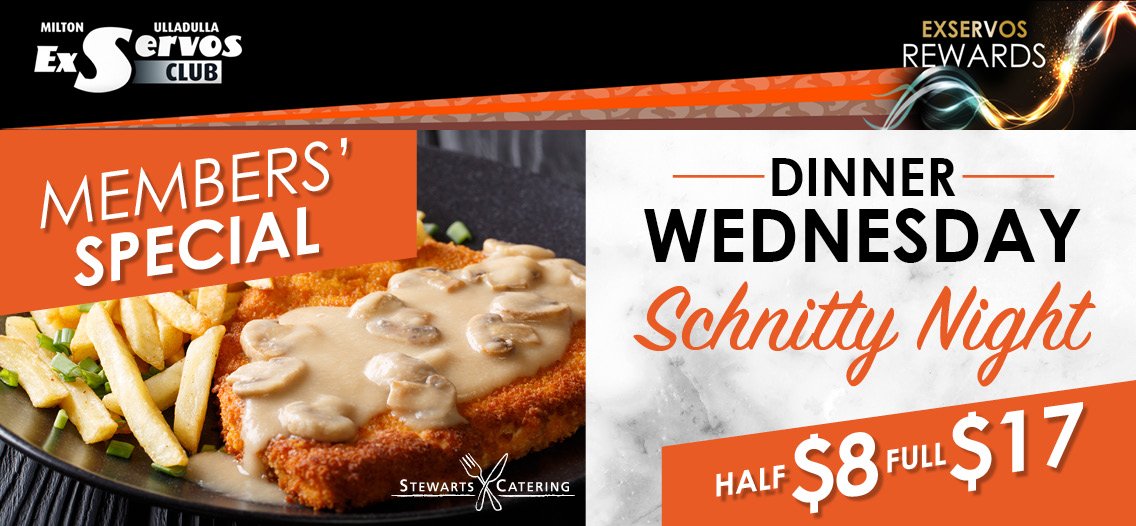 with chips and gravy.