Local Community Support - Video Milton Ulladulla Football Club
The Milton Ulladulla Football Club - the Panthers play an important part in our local community. In this short clip Club Junior Kai Bowman tells a bit of his story and the value of the ExServos Support.
Share this post to say well done to Kai and Panthers Coaches & who are the backbone of this great club which the ExServos proudly support
Published on 31st Jul, 2018
< Back to Latest News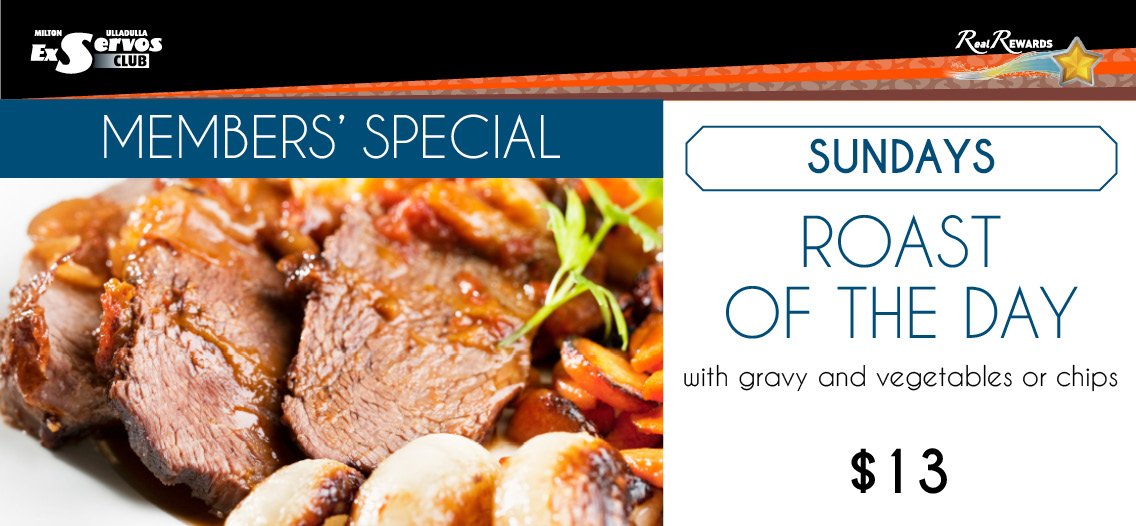 with gravy and vegetables or chips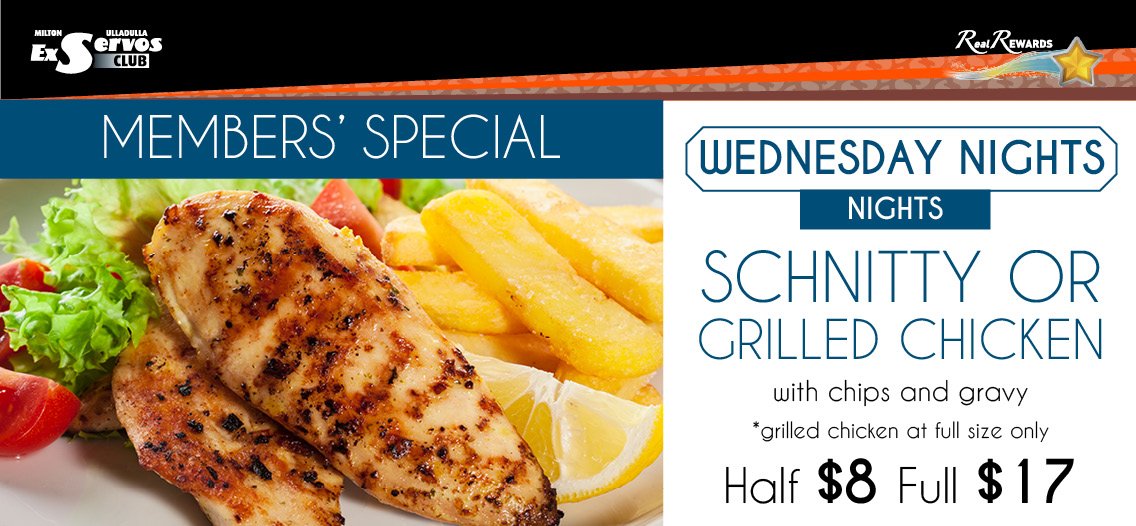 with chips or gravy. Grilled chicken at full size only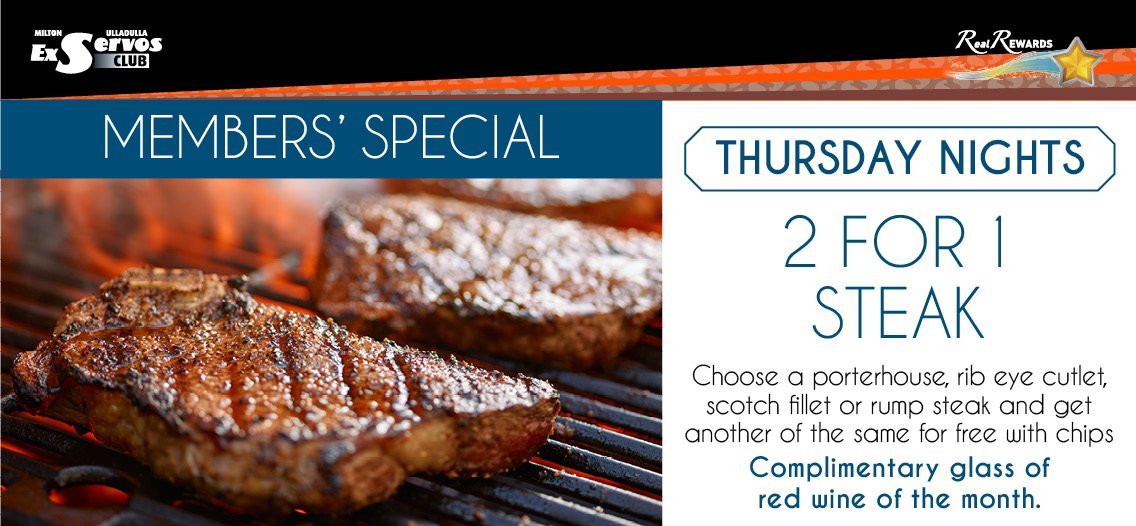 Choose a porterhouse, ribeye cutlet, scotch fillet or rump steak and get another of the same for free, served with chips...