Milton Follies - Meet Ruth and Ed
An excerpt from the latest Issue of the Local Express - CLICK HERE TO SEE FULL ISSUE
How well do you know members of the Milton Follies?
Ruth Myers Talk about Ed Love
Tell about your first meeting with Ed
I met Ed for the first time when he auditioned for Wyrd Sisters.This is what I love most about Follies, new people joining! It's really exciting to see who each show will bring in. Some will do a show and then move on, some will fall in love with theatre and remain, bringing fresh eyes, passion and enthusiasm to our next project.
I don't exactly remember my first meeting with Ed as we were both spectacularly nervous about trying out. Ed is a bright-eyed sponge who has just absorbed everything Follies has thrown at him.
Twelve months ago he had never stepped onto a stage, and now he is a veteran of a play and a musical and has stepped into the role of Publicity Officer and Web Page Designer.
What is your take on why Ed volunteers in the group?
I think Ed volunteers because he has "found his tribe." He loves being a part of the creative experience, learning new skills and challenging himself. Follies gives him the chance to do all this in so many areas, from acting and singing, to prop, set and costume creation, from sound and lighting, to front of house. There are so many roles for all types of people. There is a spot in Follies for anyone, plus we're a great group of people who have heaps of fun!
What does Ed bring to the group and what do you most enjoy about volunteering with Ed?
I love Ed's enthusiasm the most. He is fearless and keen to tackle all sorts of projects. He is always coming up with new ideas, and I look forward to working with him on a production. He is keen to bring "Spamalot" to the Milton stage so watch this space!
Your funniest memory of Ed?
Ed is a funny guy with an eclectic sense of humour, so he has given me many laughs over the past year. Instead, I'd like to share how happy I was to hear him sing for the first time at his audition for Joseph. For a man who doubted himself, he turned out to have a fine tenor voice that only got stronger through the run of the show. He is a man of hidden talents and it has been lovely getting to know him.
Ed Love talks about Ruth Myers
Tell about your first meeting with Ruth
I have a slightly different memory of my first meeting with Ruth. I came along to an open day of theatre games, run by the Milton Follies. It was a whole lot of fun, and I remember being very gently shanghaied into auditioning for their next stage play by a polite but firm Ruth. I could hardly resist as the open day was so enjoyable.
It seems many amateur theatre groups are short of men, so it all makes sense to me now! Little did I know how much work I was getting myself into. But I would do it again in a flash. In fact, I did, for the next show.
Everybody at the Follies has been so welcoming. It's been one of the most enjoyable things I've been involved with for a long time. There are no big egos to be seen anywhere. It really has been a great joy for me.
What is your take on why Ruth volunteers in the group?
I believe Ruth gets a lot from her involvement with the Follies and wants to contribute back to the group in return. I also believe she sometimes struggles with saying no, and has ended up doing far more than her fair share at times. But she does it with such style!
So many folks work behind the scenes to make shows happen, and it's inspiring to see what can be achieved by so many working selflessly. The Follies really do involve as many in the local community as possible.
What does Ruth bring to the group?
Ruth has boundless energy, and always knows what's happening within the Follies. She's also a wonderful diplomat, a great organiser, has a razor sharp mind, is a gentle peace maker as well as a very talented actor, and a superb musical director.
I've been dazzled by the talent in this theatre company. We live in a small coastal area, but it really is jam packed with talent. It's hugely rewarding to work with such people at the Follies.
What do you most enjoy about volunteering with Ruth?
How she combines being so darn productive with an easy going nature, not to mention a smart wit, and the patience of a saint.
Exhibit A: how she juggles the Follies, her medical practice, a hubby and two kids! But overall, how much fun she is to work with.
Your funniest memory of Ruth?
Seeing her swanning around on stage in Wyrd Sisters, our first show together, dressed with a huge medieval ruff around her neck. It was an amazing contrast to see her majestic regal self, looking not entirely unlike a frilled necked lizard. Then again, that reptilian connection did suit the character she was playing.
An excerpt from the latest Issue of the Local Express - CLICK HERE TO SEE FULL ISSUE

Published on 10th Jan, 2018
< Back to Latest News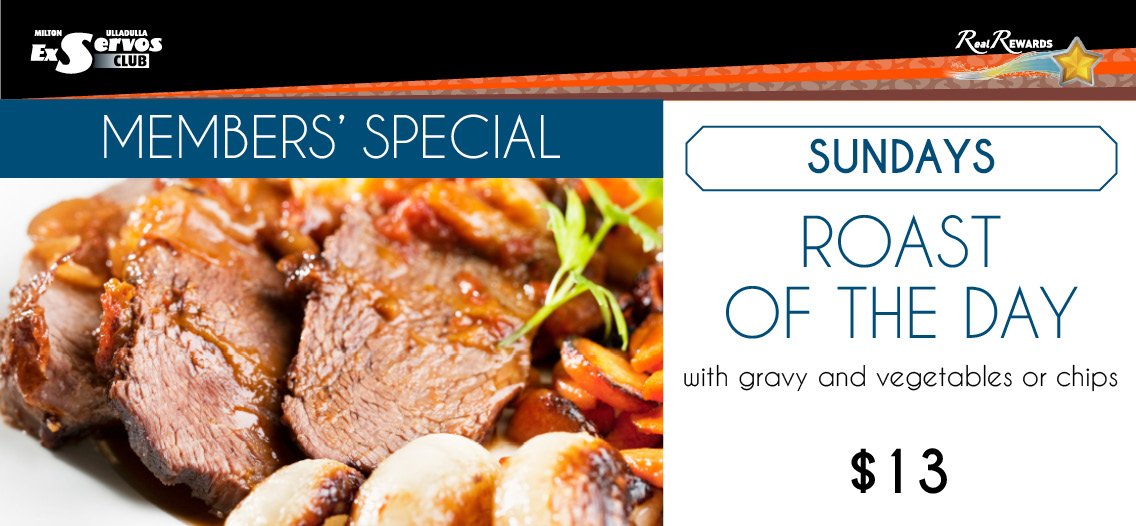 with gravy and vegetables or chips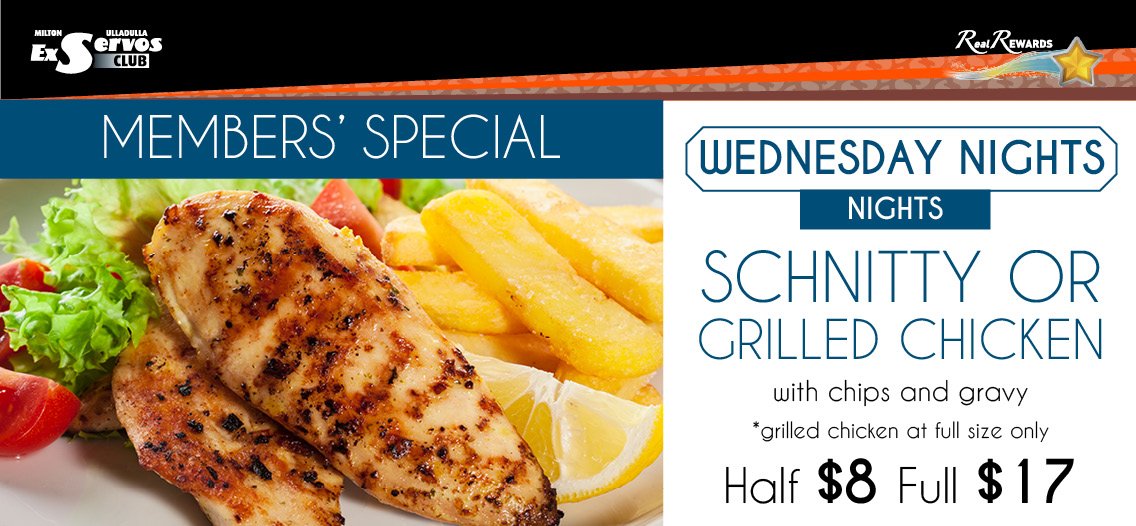 with chips or gravy. Grilled chicken at full size only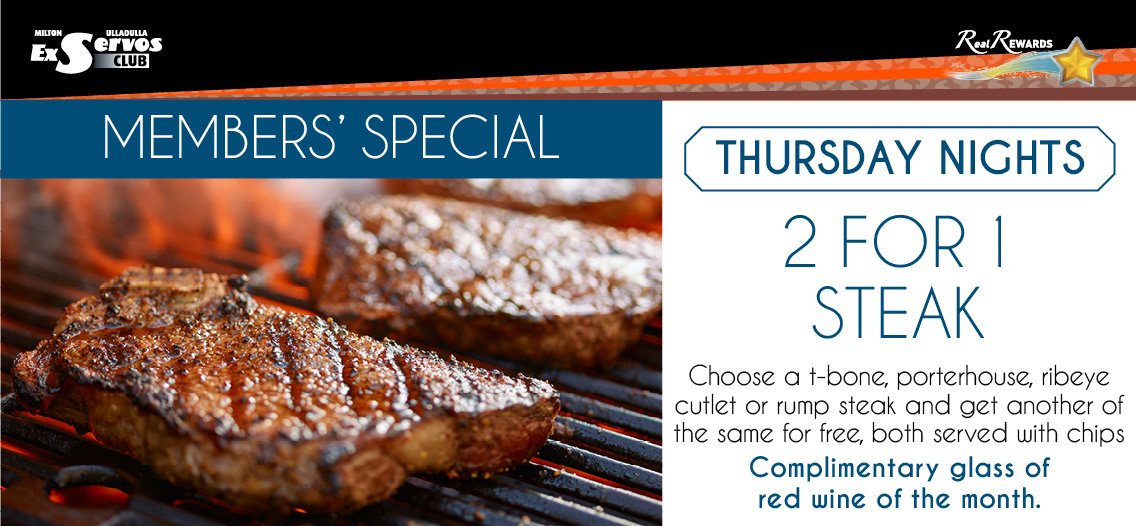 Choose a t-bone, porterhouse, ribeye cutlet or rump steak and get another of the same for free, served with chips - Complimentary...