Plastic Straw Free
The ExServos is now Plastic Straw Free!! Paper Straws can be purcahsed for 10c and all funds raised go to Take 3 for the Sea.
The Club was delighted to have Monica Mudge of Take 3 for the Sea share the Take 3 story with our Bingo Ladies and to have the opportunity to thank them for being receptive to the new plastic straw ban that the club have introduced. So far the Club has donated $500 from the sale of straws. $250 from the straws and $250 matched by the club. That's a lot of straws that have been saved from landfill. 2,500 THOUSAND plastic straws to be precise!!!!!
After Monica's talk the Bingo Ladies (and man) donated a massive $2,500 to Take 3 for the Sea, being from money they raise for local charities.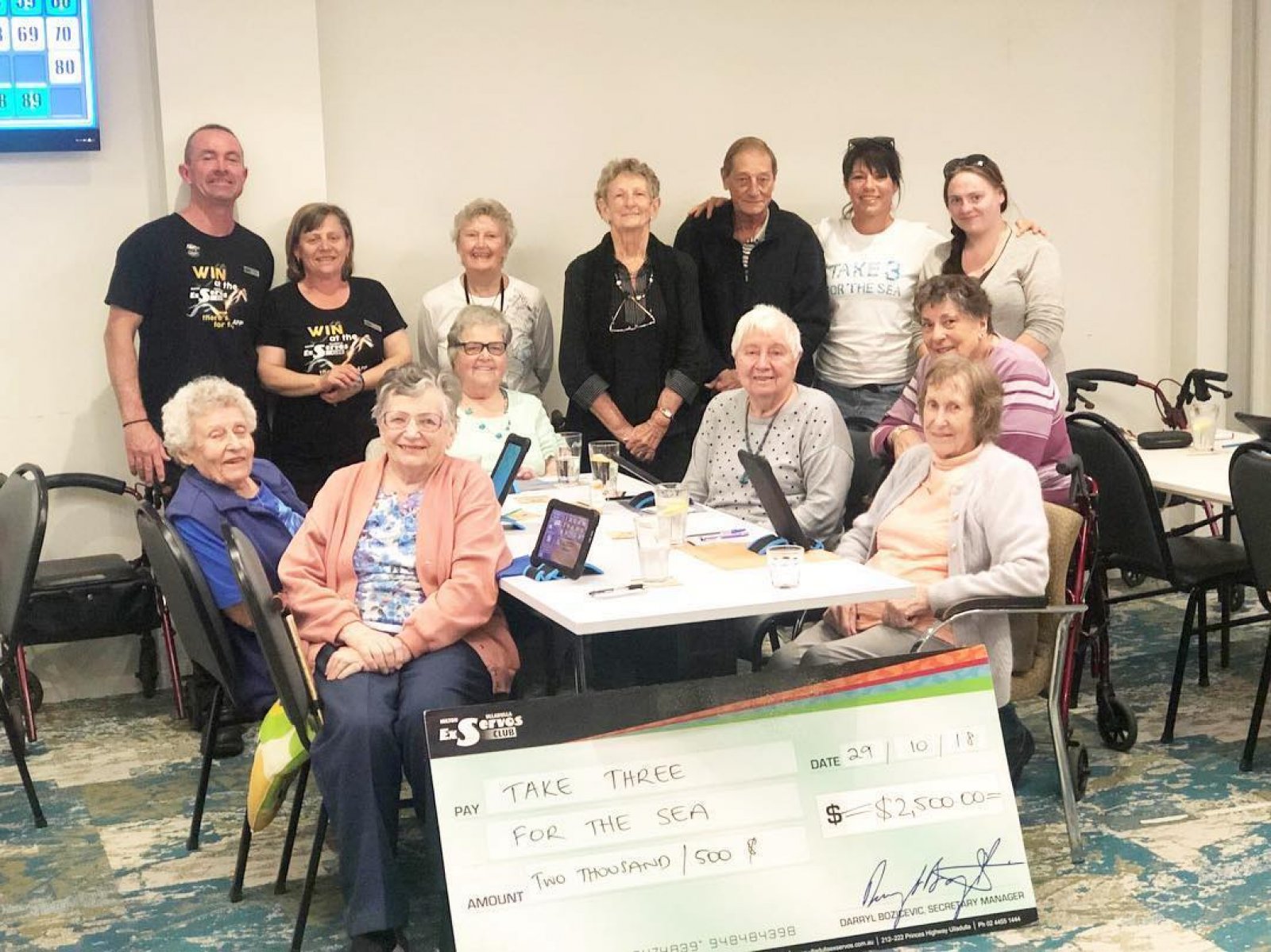 Published on 14th Nov, 2018
< Back to Latest News