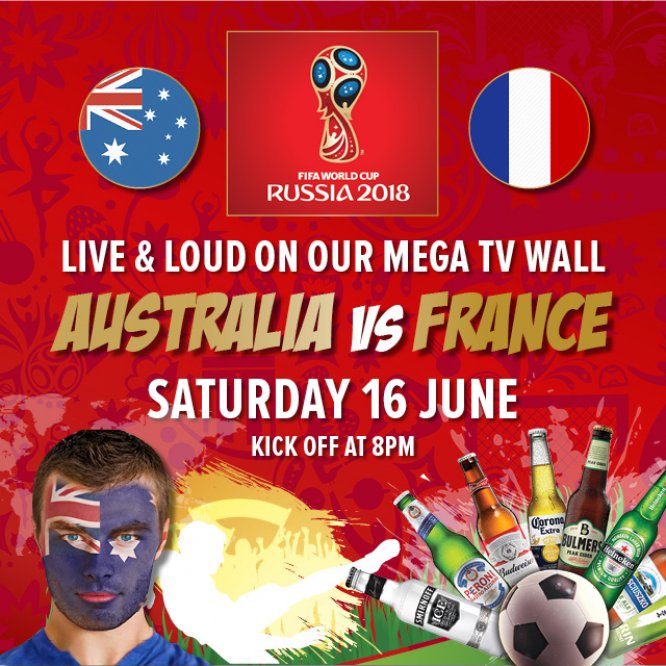 Aust vs France
Live
With less than one month to go until the 2018 FIFA World Cup in Russia, where will you be watching Australia commence their World Cup campaign against France on Saturday 16 June?
Look no further! The ExServos will be screening Game 1 – Australia v France live on our Mega TV WALL LOUD AND CLEAR in the main Club with kick-off at 8.00pm. All are Welcome!
Broadcast 7pm - Kickoff 8pm

Children and Family Friendly
Facepainting for the Kids and Adults from 6-9pm in your Aussie Colours!
Beers of the World for the Adults
Tell a Friend
Share on Facebook
Tweet
< Browse other events
Saturday 16th June
ExServos