Local Community Support - Video Milton Ulladulla Football Club
The Milton Ulladulla Football Club - the Panthers play an important part in our local community. In this short clip Club Junior Kai Bowman tells a bit of his story and the value of the ExServos Support.
Share this post to say well done to Kai and Panthers Coaches & who are the backbone of this great club which the ExServos proudly support
Published on 31st Jul, 2018
< Back to Latest News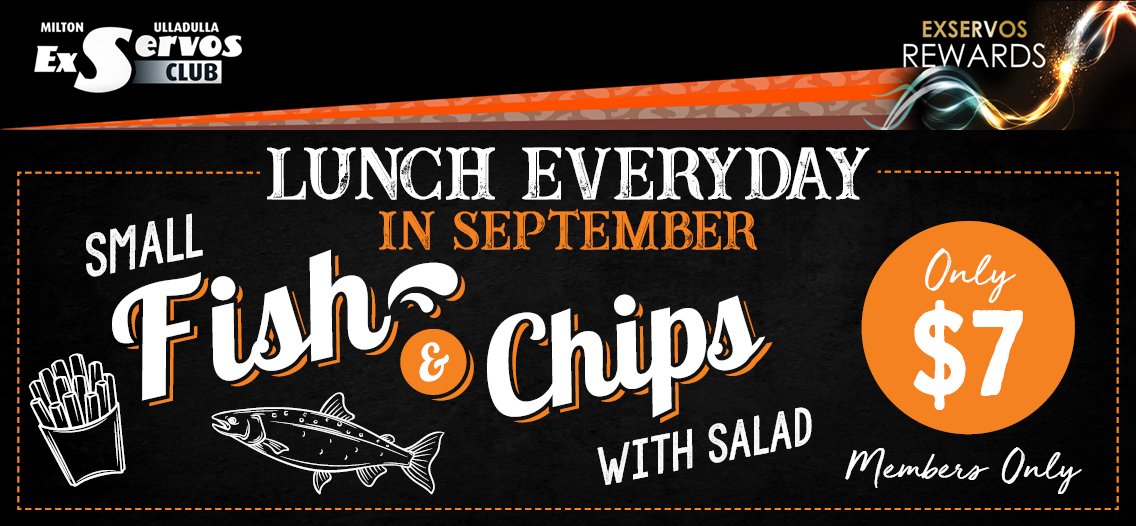 Celebrate Spring in the Southside Restaurant with our members $7 small Fish & Chips special! Everyday in September.... just $7Served with...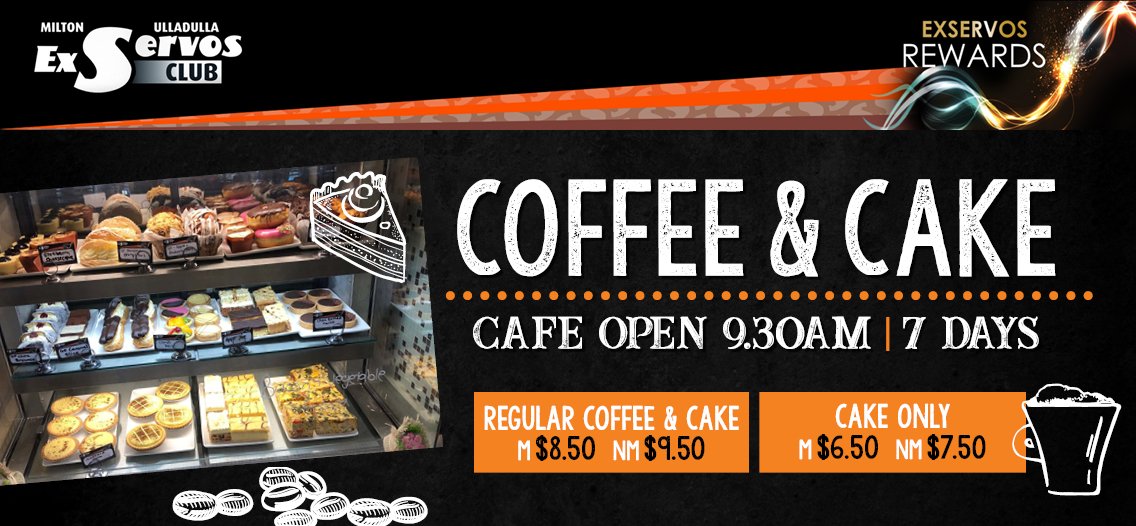 Cafe Open 9:30am | 7 Days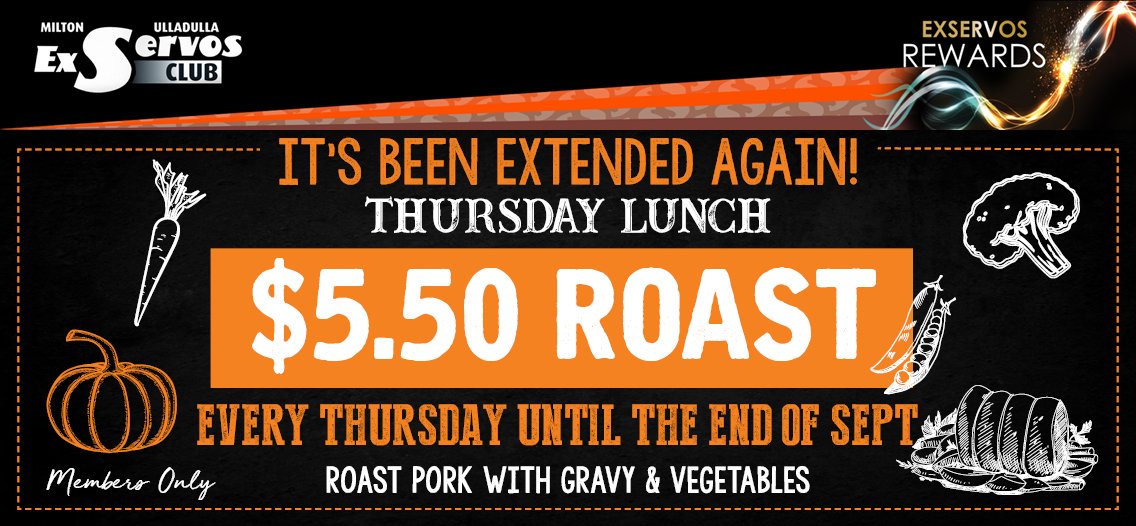 Every Thursday lunch until the end of September 2019. A small Roast is just $5.50. Roast Pork with Gravy and Vegetables | Members...