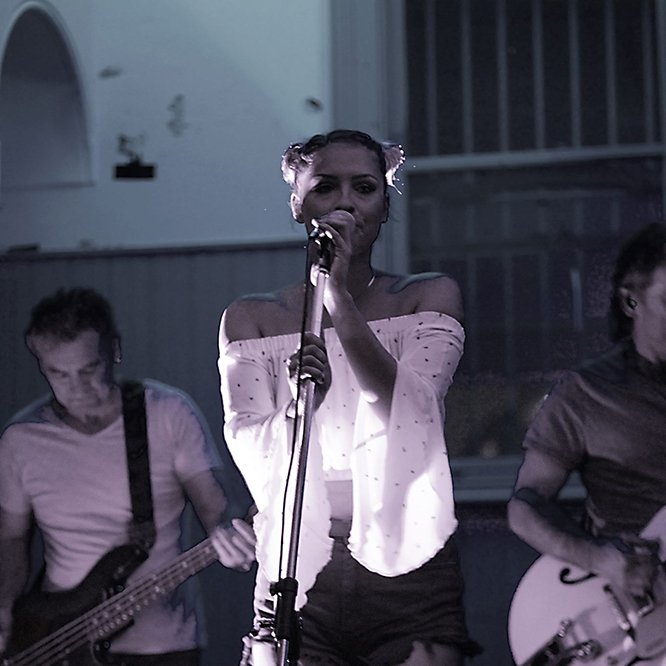 Dukes of York Trio
All sass, all rock, Dukes of York- here to entertain you...
When the sun goes down and the city lights up, Dukes of York awakens from its slumber. Having been resting all week, the rock crypt opens and coiled and primed musicians ring their bell loud and clear. All who are alive in the city at this time know this sound, for it is a call to dance and rock until the dawn comes and sanity is restored in the city again.
Pumping out Gaga, Britney, Katy Perry, Jesse J, plus all the rock classics such as Kiss, Led Zeppelin and ACDC.
Dukes of York will do for you all that is legally allowed. Go on, we dare you….
Featuring stunning Cori York on vocals, Dukes of York performs music as it should be done – with the hope and promise of a better world. Covering every era and genre, Dukes of York delivers music that will not only entertain, but embolden and empower. They believe in the music they are playing and want to share with the audience the mysteries, passions and loves within each song.
Tell a Friend
Share on Facebook
Tweet
< Browse other events
Saturday 23rd December
ExServos